Welcome to Snowdonia. North Wales' majestic mountains dominate the landscape of Snowdonia National Park, an adventure lover's dream destination where you can climb tall peaks, get a taste for surfing, ride the world's fastest zip line, trampoline in an underground cave and camp out under the stars, all in one action-packed weekend. Base yourself in one of the park's charming Welsh villages and towns, such as Betws-y-Coed or Llanberis, and get planning your adventures and upcoming trips.
The best active and adventure-fuelled things to do in Snowdonia National Park.
Go surf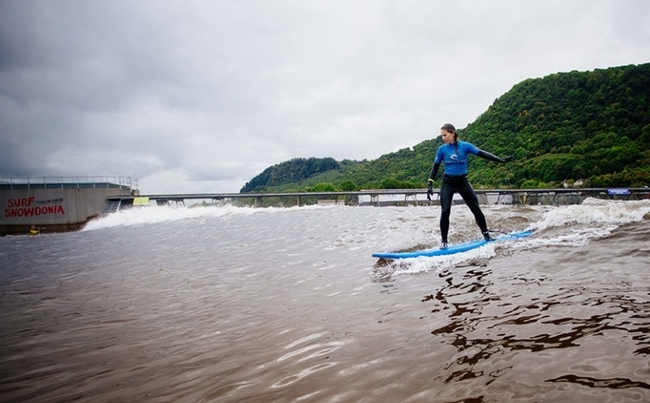 Who needs the sea to surf? If there are no waves breaking on the Welsh coast or if you just want to brush up on your skills, Surf Snowdonia's manmade surf lagoon is the perfect place to grab a board and hit the water. This huge pool has regular waves to suit all levels - if you've never surfed before, the beginner-sized waves are a great place to find your feet with an instructor, and if you're a keen surfer, guaranteed intermediate and advanced waves rolling through every 90 seconds make it easy to catch wave after wave during your session. Surf Snowdonia is part of the Adventure Parc, which also offers mountain biking, zip lining and cosy glamping pods. Surf experiences from £35, surf lessons from £50.
Run the Snowdonia Marathon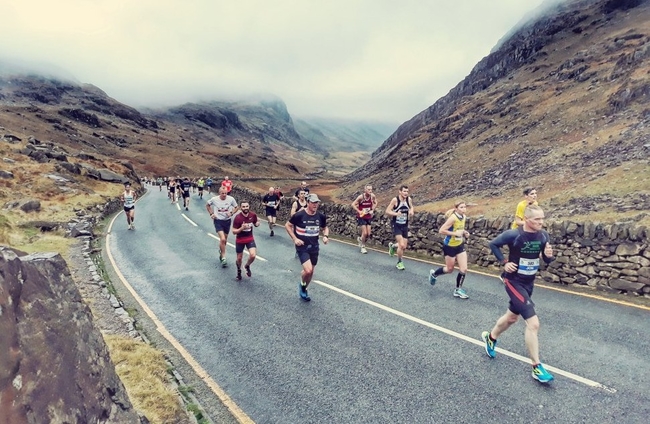 There are marathons – and then there is the notoriously tough and hilly Snowdonia marathon. If you've hit the 26.2 mile running target before and are after a new challenge, running races don't get more beautiful than this stomp through North Wales' most beautiful mountain ranges. Held each October, the Snowdonia Marathon starts and finishes in the Welsh village of Llanberis and encircles the Snowdon massif with a series of demanding climbs. The next marathon takes place on 24 October 2020, and all profits go to local community projects.
Go camping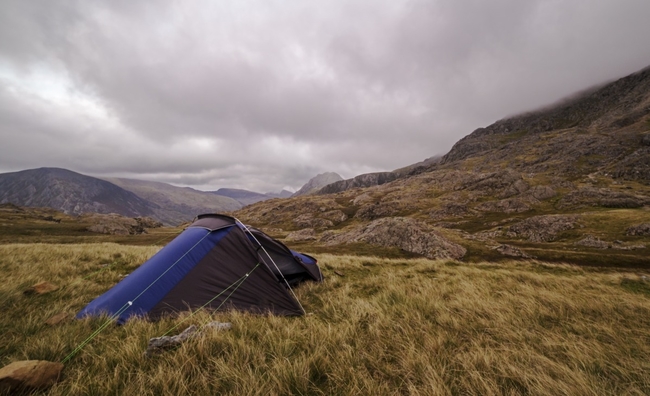 To really get under the skin of Snowdonia, spend a night under canvas in the national park's wildest corners. There are plenty of campsites in the park, ranging from posh caravan parks with full amenities to semi-wild spots and farmer's fields where you'll pay a pittance to wake up to some of the most spectacular views in Britain. The best Snowdonia camping spots? We love Owen Tyddyn's farm at the base of Cadair Idris, the perfect base for climbing the mountain and for seeking out other things to do in Snowdonia, the peaceful luxury bell tents and camping spots at Graig Wren, an eco-friendly woodland site, and Aberafon, where you can camp right on the coast and explore local beaches.
Climb Mount Snowdon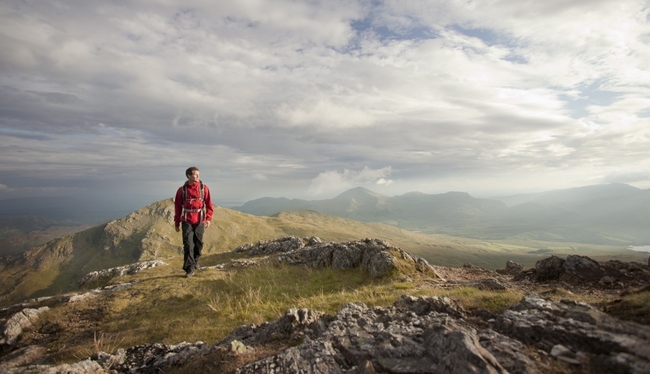 You can't come to Snowdonia National Park without climbing iconic Mount Snowdon, Wales' highest peak at 1,085 metres. The Pony path and Pyg track are the easiest routes to the peak, and anyone who is reasonably fit should be able to make the summit in three hours. Experienced walkers and mountaineers can also tackle Crib Goch, a tricky but beautiful ridge line route to the top that is clad in white in winter. Once at the summit, you can look out over miles of Snowdonia National Park from the top of the mountain it takes its name from. Back down in the valley, the Pen-y-Gwryd pub is a mountaineer's favourite, perfect for a post-hike celebratory pint.
Fly down the Snowdonia zip wire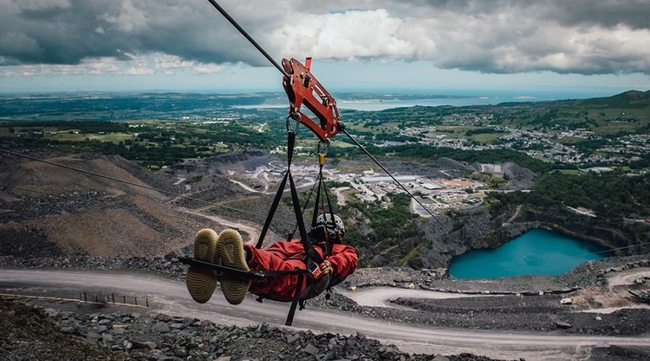 Is it a bird? Is it a plane? Or is it a very brave soul zipping down Velocity 2, the fastest zip line in the world and one of Snowdonia National Park's top attractions? At Snowdonia's Zip World you can strap in and fly head-first down a zip line above Penrhyn Quarry at a screaming 100 miles per hour. Four simultaneous lines above the huge quarry mean you and your mates can take on the Velocity 2 together, which at 155 metres is also the longest zip line in Europe. There's a cosy café on site if you need a restorative cuppa afterwards. From £65 per person.
Climb Cadair Idris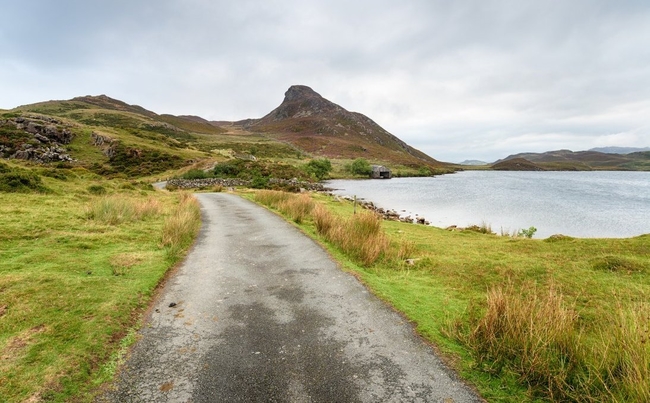 Ticked off Mount Snowdon? Set your sights on exploring Cadair Idris, a much-loved (and arguably more beautiful) peak near the town of Dolgellau in Snowdonia National Park, and top of our list of Snowdonia walks. The 893-metre summit makes for the perfect five-hour hike, and on hot days you can even stop off for a wild swim in Llyn Cau, the lake nestled below the summit. On top you'll see why Cadair Idris means 'the chair of Idris the Giant' – the horseshoe ridge is rather like a giant natural seat. There's also a cosy little café and bookshop back down the trail near the car park for stopping at to plan your next set of things to do in Snowdonia National Park.
Visit the Centre for Alternative Technology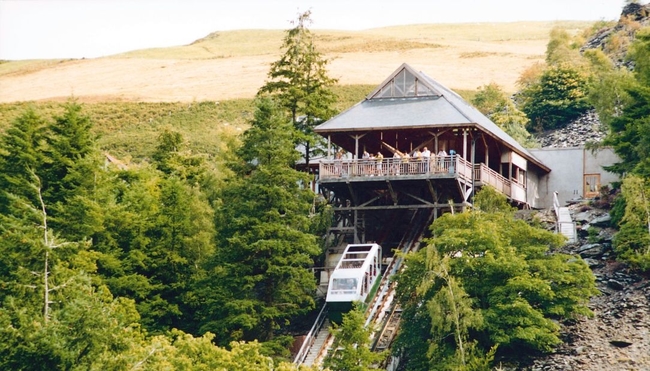 Snowdonia National Park's Centre for Alternative Technology is an open-air site dedicated to showcasing a more sustainable way of life. Accessed via a water-powered cable car, the eco centre is the perfect place to explore of an afternoon if you're keen to live more sustainably or brush up on the latest methods of green living, with displays of eco-friendly building methods and renewable energy, organic gardens and beautifully crafted examples of sustainable housing. There's also a great veggie café on site, and plenty of kid-friendly displays, making CAT one of our favourite places to visit in North Wales. Adults £6.50, children £3.
Go trampolining in a cave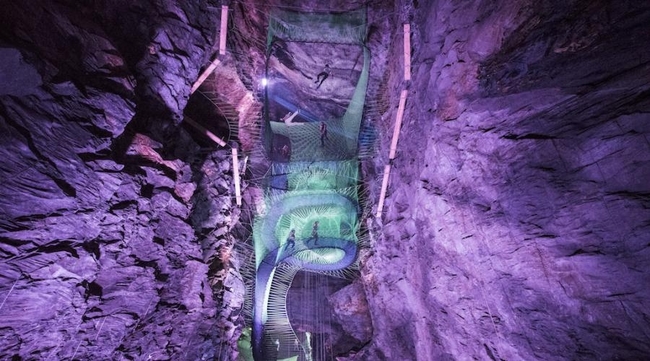 You won't find a weirder setting for a Snowdonia National Park day out (well, technically a day in) than Bounce Below in Blaenau Ffestiniog in North Wales, where six giant trampoline nets are spread out in a floodlit slate cavern. The cave, which was once a working Victorian mine, is twice the size of St Paul's cathedral – a pretty amazing place to practise your backflip, and now one of North Wales' top attractions. The space also holds huge slides and a zipline, making Bounce Below perfect for rainy days when you need to entertain kids (and big kids) aged seven and above in Snowdonia National Park. From £20 per person.
Discover Snowdonia's waterfalls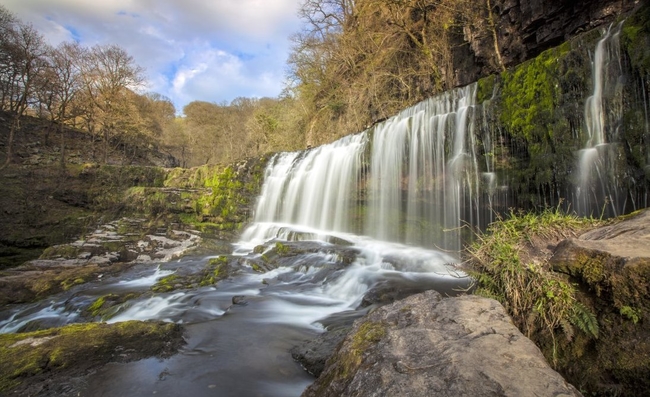 When planning a walk in Snowdonia National Park you might immediately think of seeking out its iconic mountains, but the national park's rugged landscapes are also home to another natural wonder – incredible cascading waterfalls. There are plenty to discover, but Swallow Falls is one of Snowdonia's most iconic cascades, and is easily reached on foot, starting from the village of Betws-y-Coed. Conwy Falls' white foamy water looks like it's straight out of a fairy story, and is also close to Betws village, and tumbling Ceunant Mawr is a mile's easy walk from Llanberis, making it a good shout for a relaxed family ramble. A waterfall walk is a must on our list of Snowdonia things to do.
Stay in a bothy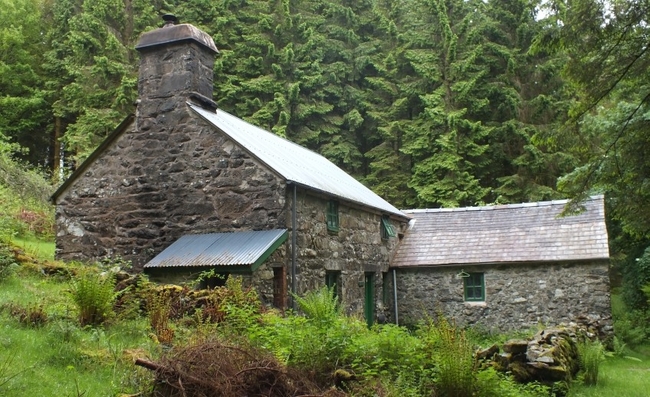 Bothies aren't just found in the hills of the Scottish Highlands – Snowdonia National Park is also home to a handful of these shelters where hikers can spend a night in the wild. Walking into and out of a bothy makes for the perfect two-day adventure, packing in food (and maybe a cheeky bottle of wine) and waking up in the mountains - a great thing to do if you're feeling brave. Bothies vary when it comes to amenities - don't expect luxury, but most offer sleeping platforms and a wood stove to warm up by. Arenig Fawr is a very basic little bothy in the mountains but does have an open fire, whereas Penrhos Isaf was once a farmhouse and is positively luxurious, with plenty of room and a wood stove.
Mountain bike Coed y Brenin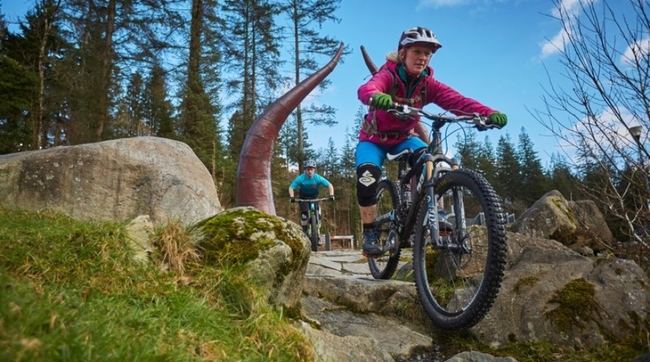 Coed y Brenin in Snowdonia National Park was the first UK forest to be specifically developed for mountain biking, and is also definitely one of the best, with singletrack trails to suit all levels and which are designed to be rideable in all weathers, so rain doesn't need to stop play. Explore the woodland's blue, red and black singletrack mountain bike trails at whim by renting a bike, or brush up on your bike skills with an instructor and start in the dedicated skills area – either way, make sure to test your metal on the Falseteeth trail's rolling ups and downs. Bike rental from £30 per day.