Sponsored content
Whether you prefer charging down a challenging single-track route or scaling the heights of Ben Macdui, paddle-boarding in a picturesque bay or easing out on an e-bike ride in the valley, Aberdeen and Aberdeenshire offers a rich a la carte menu of outdoor activities.
While its beating heart is the thriving city of Aberdeen, the area is also home to rugged, high moorlands and the Cairngorms - arguably the most spectacular mountains in Scotland. And did we mention the castles? There are 263 of them, each one of which would be a good reason to visit Aberdeen and Aberdeenshire in itself. 
Adventure awaits you in Aberdeen and Aberdeenshire, so here are seven excellent reasons to visit one of Scotland's most exciting regions.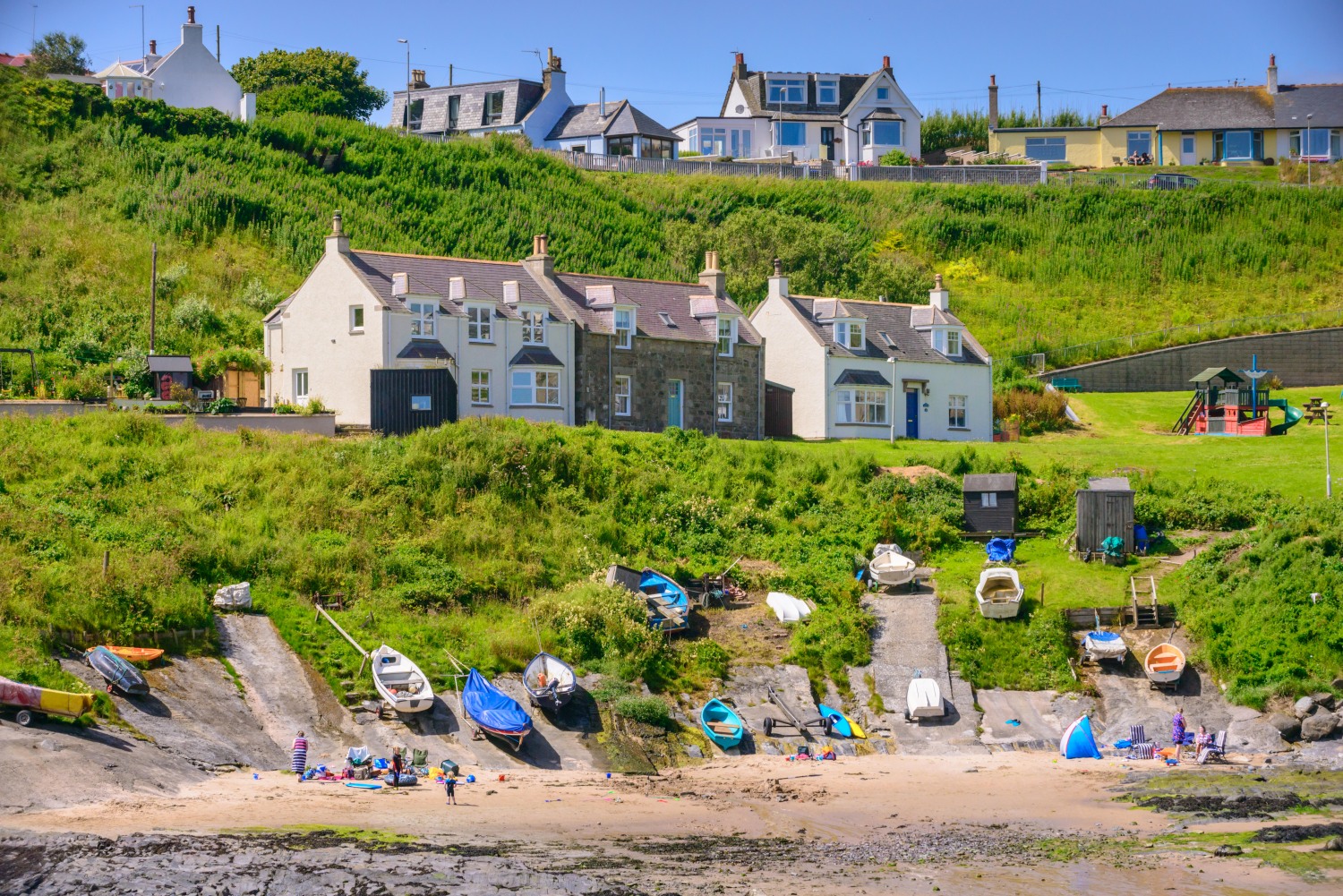 Explore scenic coastal towns and villages
While Aberdeen is a magnet for visitors to Aberdeenshire, beyond the city are some of Scotland's most celebrated towns and villages. Ballater, located at the eastern gateway to Cairngorms National Park, is one of the region's top visitor spots and a favourite with the Royal Family down the years. Fraserburgh offers plenty to see and do for those looking to discover the north coast, including surfing. Think of it as Scotland's answer to Santa Cruz, California. 
For sheer charm it's hard to resist the vertical village of Gardenstown, where the homes rise in tiers from the edge of the sea, or the single street and red phone box in Pennan, made famous in the film Local Hero. And families will love the picturesque charm of Stonehaven, with its scenic harbour, dramatic Dunnottar Castle and for the chance to go paddleboarding and spot some dolphins swimming alongside.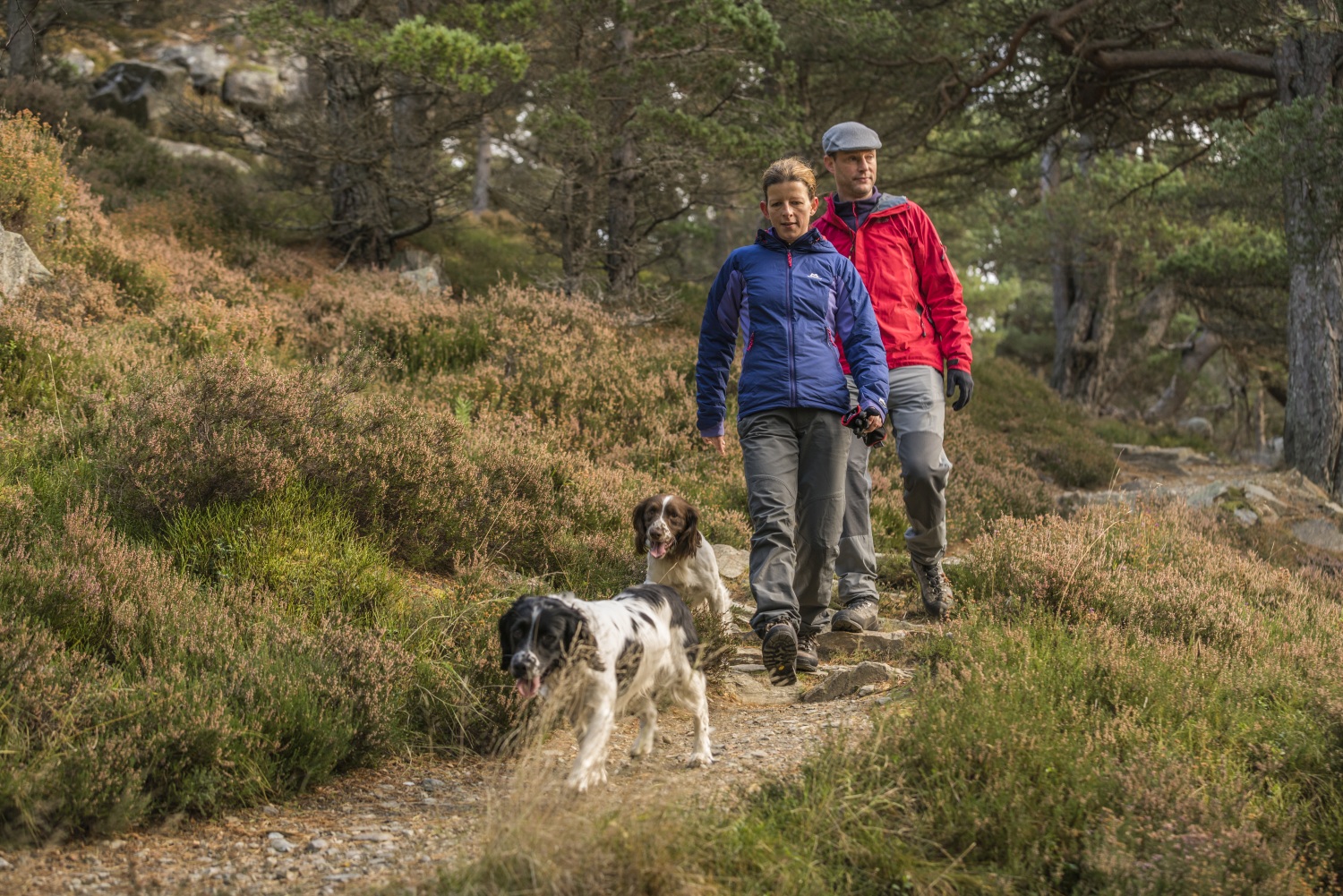 Enjoy glorious hiking and walking
From Munro-bagging to spectacular coastal hikes or peaceful meanders, Aberdeenshire has a huge range of different walks to meet all levels of fitness. Head out along the 70km-long Deeside Way (you can walk or cycle it and it's often broken down into four sections), running from the centre of Aberdeen to Ballater in the Cairngorms National Park. Discover legendary climbs and panoramic views as you bag some (or even all!) of the 30 Scottish Munros in Aberdeenshire, including Braeriach (1,296m), Ben Macdui (1,309m) and the famous Lochnagar (1,155) on the majestic Balmoral Estate.
For a gentler urban walk, visit the award-winning picturesque Aberdeen oasis of Johnston Gardens, A small city garden with streams, waterfalls, ponds, rockeries and rustic bridge that help to make this one of the most charming areas in the city. Or try the 45-minute walk up Scolty Hill near the Deeside town of Banchory, where you can climb a 20m viewing tower to enjoy wide-ranging country views.
We've compiled a list of Aberdeenshire's best walks to give you a flavour of what's on offer.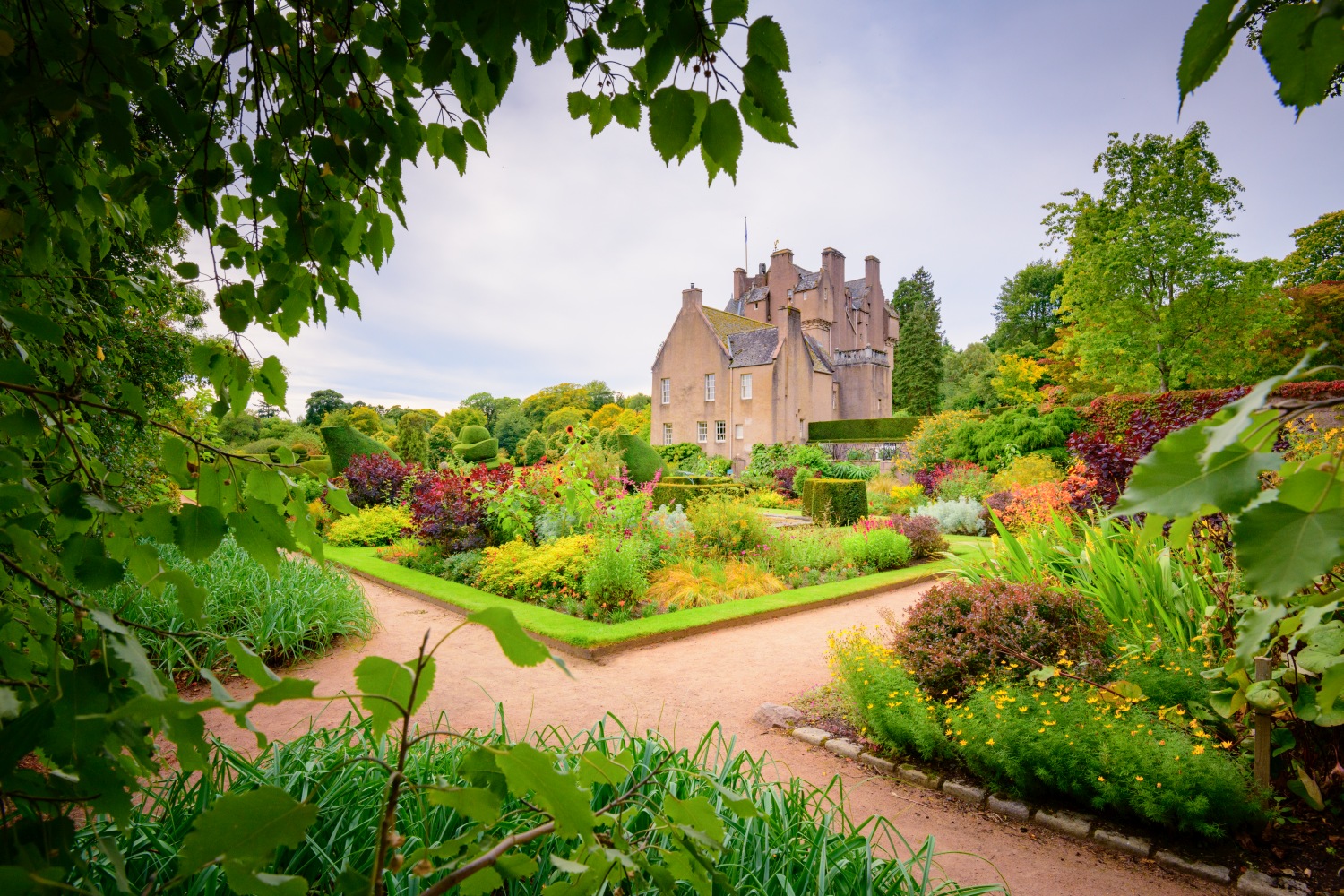 Castles galore!
Perched on cliffs 50 feet above the sea, buried deep in an ancient pine forest, standing firm alongside fast-flowing rivers, jutting out on a high, snowbound mountain passes, or set among rolling farmland, Aberdeenshire's 263 castles are never anything short of spectacular. Fun fact: there are more castles per acre here than anywhere else in the British Isles. Most you can see, many you can visit, and some you can even stay in. 
Centuries of turbulent history - invasions and war, rebellion and uprising, independence and occupation - have left their mark on this corner of Scotland. From the remains of Iron Age hillforts, to ancient clifftop ruins, medieval fortresses, Scottish baronial castles, Jacobean mansions, and 18th century fortifications, the evidence is everywhere.
Aberdeenshire's often-extraordinary buildings have inspired famous storytellers such as Robert Louis Stevenson, Bram Stoker, Walt Disney and Franco Zeffirelli. And of course, Aberdeenshire's most famous castle is Balmoral – the summer residence of the Royal Family since the 19th century. Allegedly Elizabeth II's favourite royal residence, it was famously described by her great grandmother, Queen Victoria, as 'my dear paradise in the Highlands'.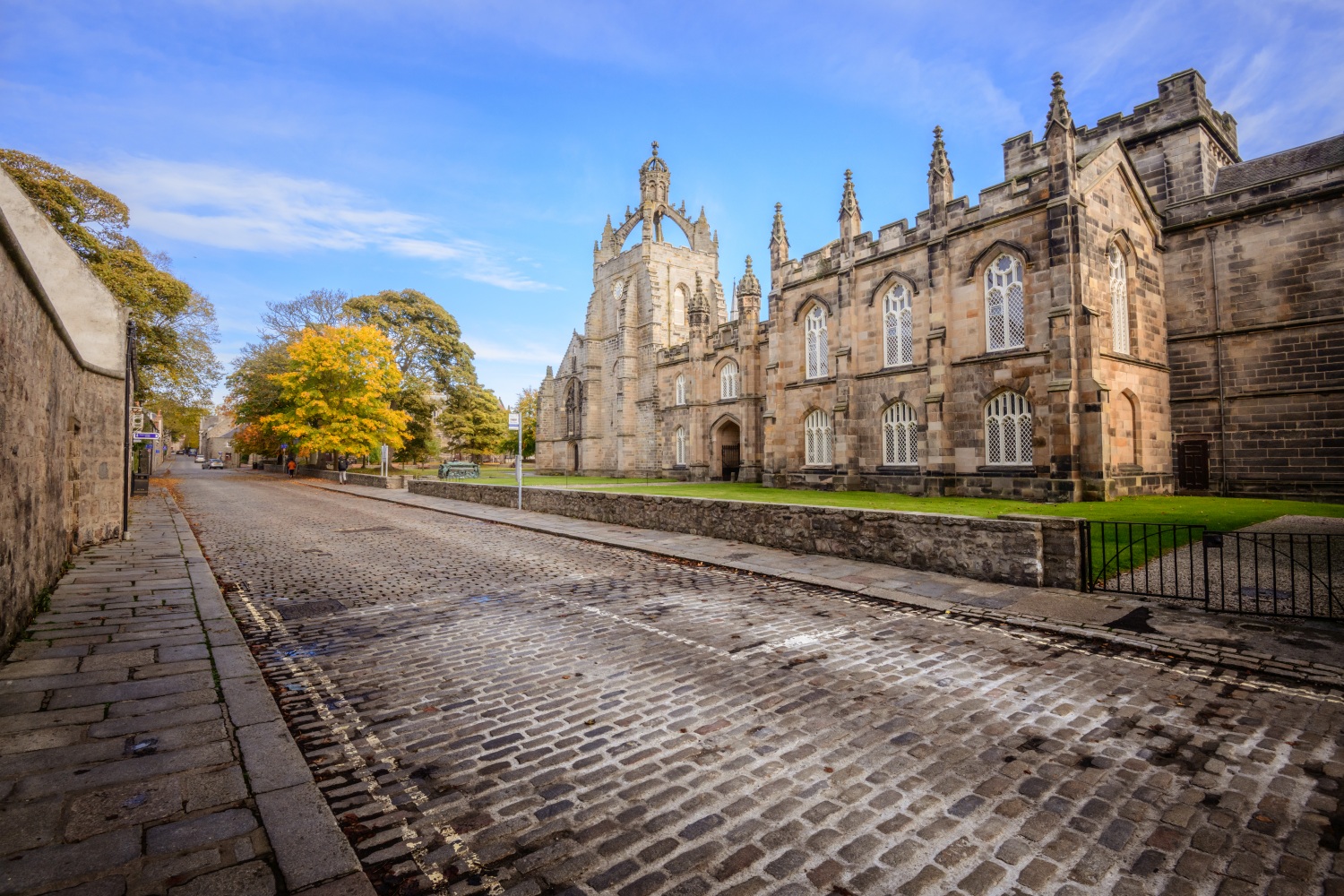 Unexpected delights
For those in search of something a bit different, Aberdeen and Aberdeenshire have some real gems. Old Aberdeen, with its cobbled streets, mature trees and 15th century fortified cathedral is where the city's first university was founded in 1495. And Footdee – known locally as Fittie – is a quirky fishing quarter at the water's edge, with squares of tiny cottages and brightly painted outhouses. 
The city centre itself is home to some key museums including the Tolbooth Museum, showcasing the history of crime and punishment, Aberdeen Maritime Museum, the University of Aberdeen Zoology Museum and the 5* Gordon Highlanders Museum, celebrating the history of that proud regiment. 
The Aberdeen Science Centre, Scotland's first centre of science and discovery, is home to 50 exhibits and live-shows making it a family favourite. There's also the chance to visit a former Victorian HM Convict Prison in Peterhead, or the Museum of Scottish Lighthouses, and you can step back in time at the Grampian Transport Museum in Alford as you check out legendary supercars and stagecoaches. 
In rural Aberdeenshire, you can step even further back in time, with mysterious standing stones telling a long history of settlement. Stone circles were erected between 2700 – 2000 BC (the Bronze Age) and around 10 percent of the total number of stone circles recorded in Britain can be found in Aberdeenshire.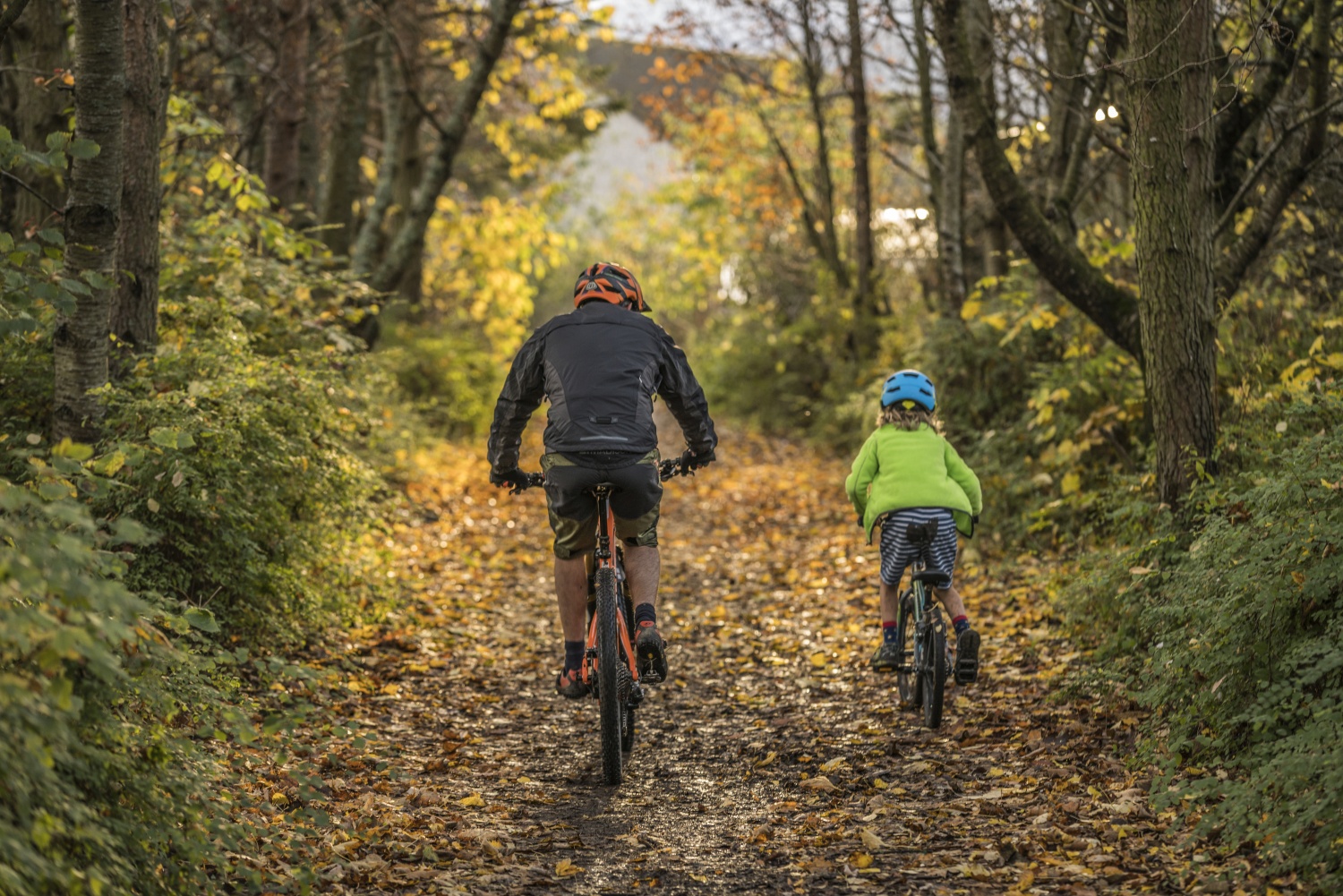 Superb Biking
Whether you prefer to ride on the road, rattle along vertiginous downhill mountain bike trails, or just take a leisurely ride away from traffic, Aberdeenshire offers you countless opportunities to escape on two wheels. 
If you're a keen cyclist, why not try your luck at the Aberdeenshire Ascents? This new initiative recognises ten of the most challenging cycling routes found in the region. Alternatively, you can head for the region's mountain biking trails, which take you through in spectacular terrain including Caledonian pine forest, and breath-taking ridge traverses. 
On the road bike you can conquer lung-busting climbs in the Cairngorms National Park, or  if gravel riding is your thing you can take on the hundreds of kilometres of trails through the historic landscape.
We've compiled a list of the best road and MTB routes to give you a sense of what's out there.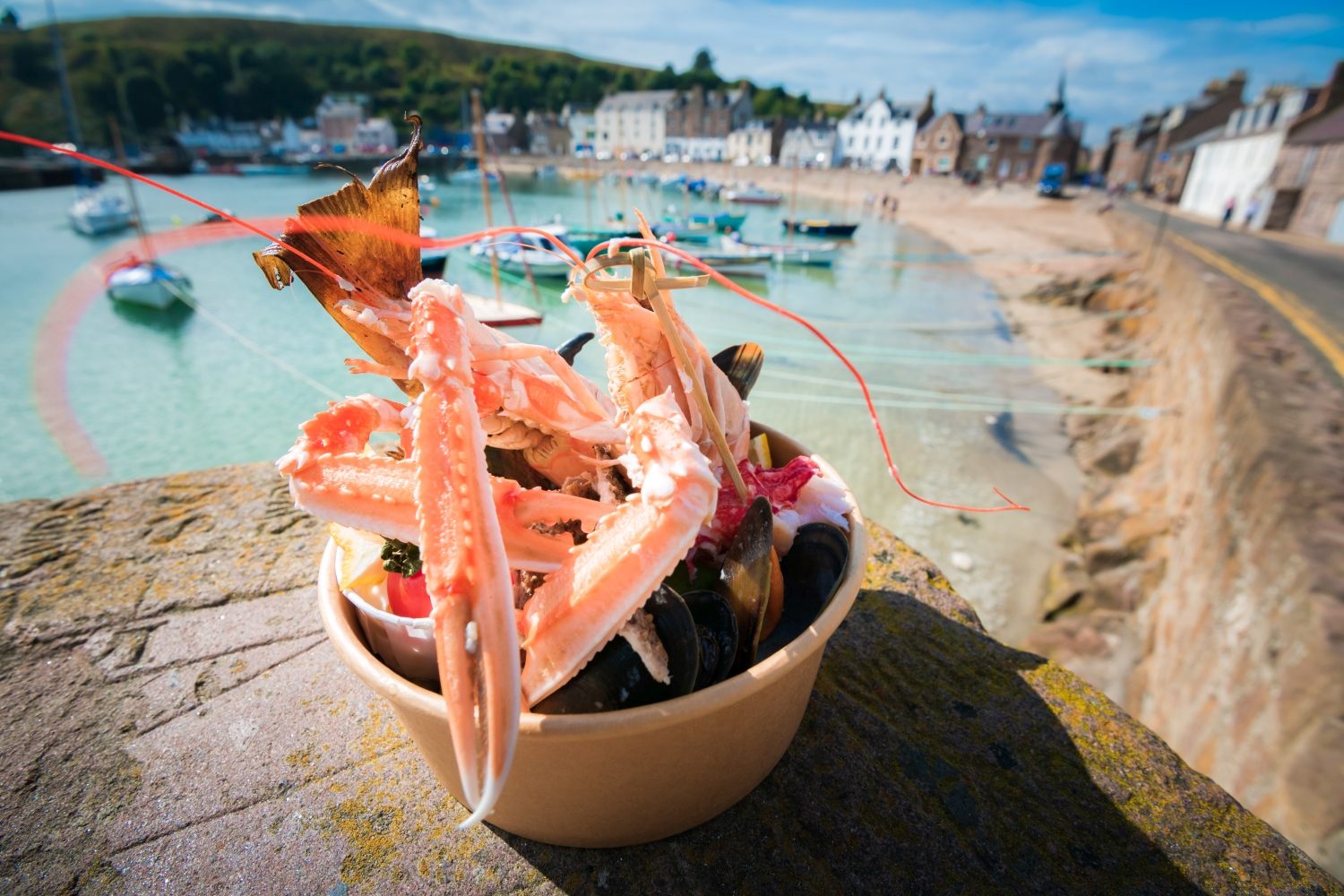 Delicious food and drink
Aberdeenshire produces world-class local food and drink, and is home to such famous names as Dean's rich traditional shortbread and craft beer revolutionaries, Brewdog. Foodie experiences abound. 
Go on a bespoke tour with Bothies & Bannocks and Grampian Escapes & Tours. Perfect the craft of making brioche, fruit buns and other breads on a course with Crannach Bakery. Or become a master chocolatier on a chocolate making class with Cocoa Ooze (Aberdeen's only purpose-built chocolate workshop centre).
If you're after a true farm to fork experience then a visit to Aberdeenshire Highland Beef is a must for those looking to get up close to the farming process. You can also explore historic whisky distilleries on a local Whisky Trail.  And in the city centre traditional bars and stylish taverns offer specialised whisky tasting classes. 
Sample fresh seafood including the affectionately named silver darlings (herrings) that are landed every day in harbours and seaports along the 165 miles of Aberdeenshire's coastline. Recommended places to taste the best range from the prestigious Silver Darling restaurant, with views over Aberdeen quay, to the Seafood Bothy food truck at Stonehaven harbour. Finally, round off your visit with some locally produced Mackie's ice cream from their first parlour, Mackie's 19.2, in Aberdeen itself.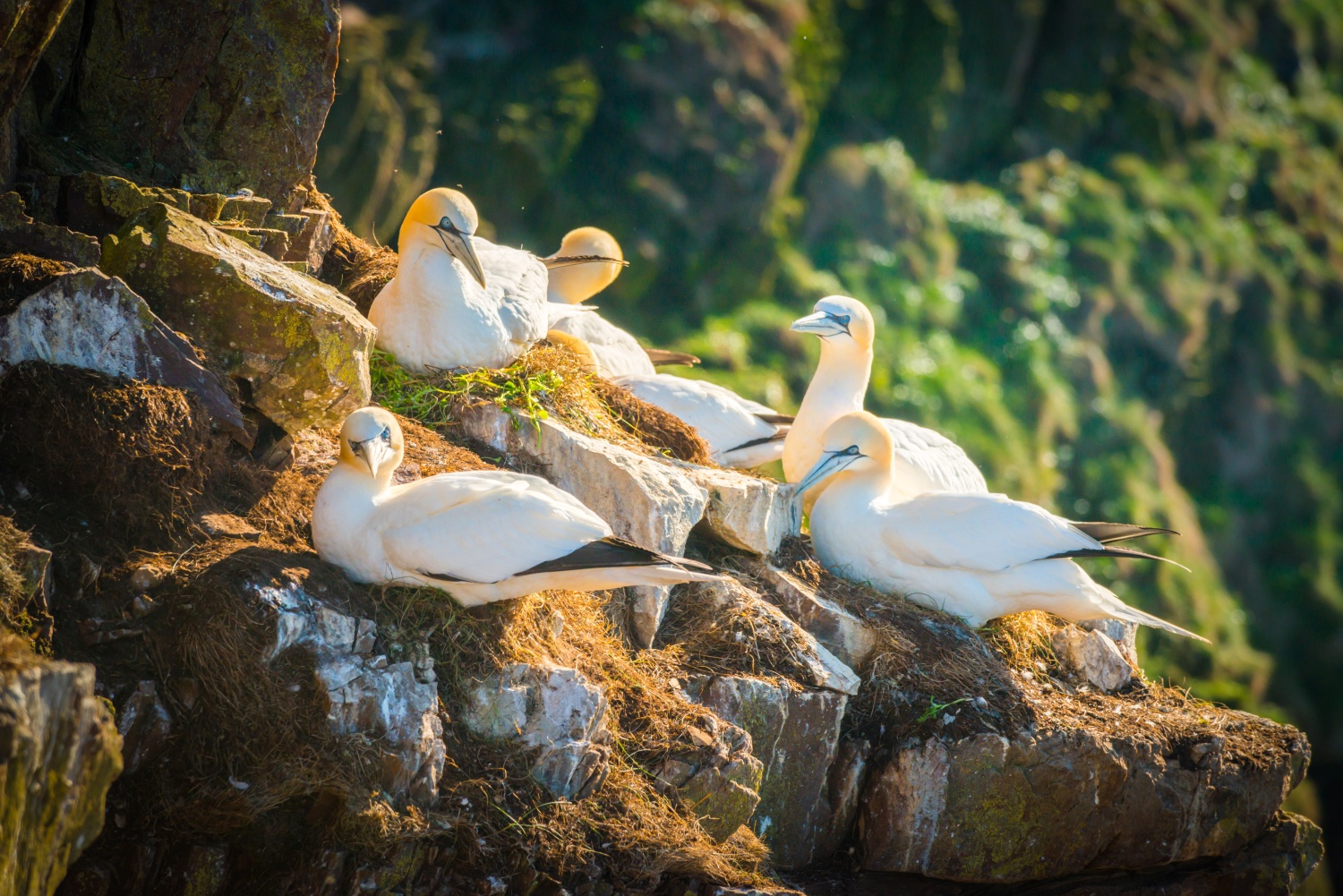 Nature and wildlife spotting
Aberdeen and Aberdeenshire offer wonderful opportunities for spotting wildlife. A great way to get up close and personal with the wildlife along the coast is by taking a guided boat trip – perfect for spotting dolphins, minke whales, guillemots and puffins.
At Newburgh Beach  you can see hundreds of sunbathing seals sprawled out on the sands. At the mouth of the Port of Aberdeen you might spot urban dolphins leaping high out the choppy water. Porpoises, and minke whales have also been known to roam the waters near the cliffs at Troup Head. And in spring, the area is vibrant with thousands of butterflies and moths amongst the grassland and wild floras.
The dramatic cliffs at the Bullers of Buchan are where you might be lucky enough to get that little bit closer to Aberdeenshire's puffins, amongst many other species of seabird found along the coast.
Head inland, to the Cairngorms National Park, and watch red deer as they gather for water at Loch Muick. You might even catch a glimpse of capercaillie in their natural habitat. Observe roe deer in ancient woodland at Den of Maidencraig Local Nature Reserve, or go birdwatching at Loch of Strathbeg. 
Wild Discovery is an award-winning local firm with conservation at its heart that offers a variety of tailor-made nature tours to help you discover all aspects of wildlife in Aberdeen and Aberdeenshire. 
So, no matter what you like to get up to on an active getaway, from discovering historic sites and sampling the local food and drink, to challenging yourself with some hillwalking or spotting rare wildlife, Aberdeenshire is a must-visit. 
For more information about everything this fantastic destination has to offer, go to visitabdn.com