The design of the Remote Hike 25 backpack is immediately appealing from the outside, with a simple clean look and two-tone navy colours that look sophisticated but muted enough to blend in pretty much anywhere.
Berghaus have done a great job making the Remote Hike 25 look good, but don't be fooled, this is a backpack designed to take you right up into the hills. As such it has generous padding on the shoulder straps and a good wide hipbelt that blends anatomically into the back panel. The back panel features deep foam padding with a ventilation channel down the middle and a hard board to add rigidity and allow weight to be transferred down to the hips. Predictably, this setup is really comfortable in use. With the pack fully loaded and correctly adjusted you get fantastic stability, even on the most challenging terrain.
Despite the clean lines the Remote Hike 25 has a slew of useful options for gear storage and organisation. One thing we really like is the easily accessible stretch mesh pocket on each side of the hip belt. You may not want to stop every time you need a snack or a mobile phone when you're charging up a hill on a day hike, and the pockets on the Remote Hike 25 allow you to quickly gain access to these small items on the go.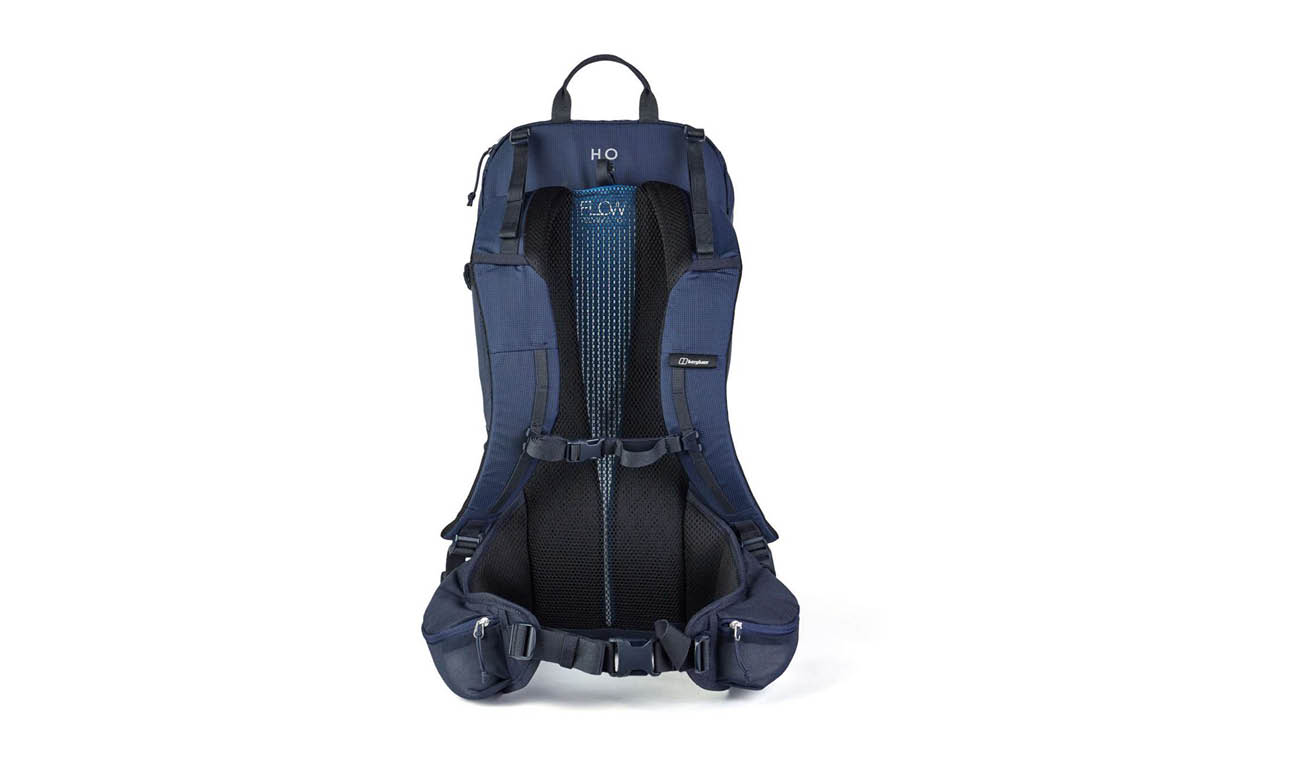 Just behind the back panel, you'll find a sleeve for your hydration bladder. This keeps water out of the main compartment of the backpack which is great for keeping things dry but also for maintaining the storage in the main compartment. Because of this, and the relatively flat back panel, the inner compartment of the bag is a nice convenient shape, giving you a cavernous amount of storage space. The u-shaped zip opens the backpack right up too, so you can get a good peak inside.
We also really like the design of the front kangaroo pocket which has an easy-to-grip Hypalon rubber tab and elastic to stretch it out. This pocket is ideal for dumping waterproofs or maps inside. The side pockets are the perfect size and depth to swallow large water bottles. They are constructed out of stretch mesh to ensure that they hold the bottles firmly in place and also feature those handy grab tabs for pulling them open. There are also loops for storing your walking poles and daisy chain lashing points providing additional external storage options.
Overall this is a fantastic technical daypack perfect for hiking. It's comfortable even with a heavy load and swallows all the gear you might need.