Epping Forest stretches from Manor Park in East London to Epping in Essex. The forest itself is just over 6,000 acres of idyllic open grasslands, ancient woodlands, and cool ponds of water. Birds sing in the treetops, fallow deer graze peacefully, and, fungi thrive in Epping Forest's beautifully diverse landscapes.
A visit to Epping Forest from the city of London couldn't be easier with trains running from Liverpool Street Station to Chingford, and the Central Line serving Loughton, Theydon Bois, and Epping. Buses run regularly to Epping too, and there are plenty of pay-and-display car parks should you travel further than central London.
This ancient woodland has a range of trails suitable for hiking, cycling, and horse riding. During wetter months, the ground can become incredibly muddy. A pair of waterproof walking boots and a waterproof jacket will be needed for any hike through Epping Forest.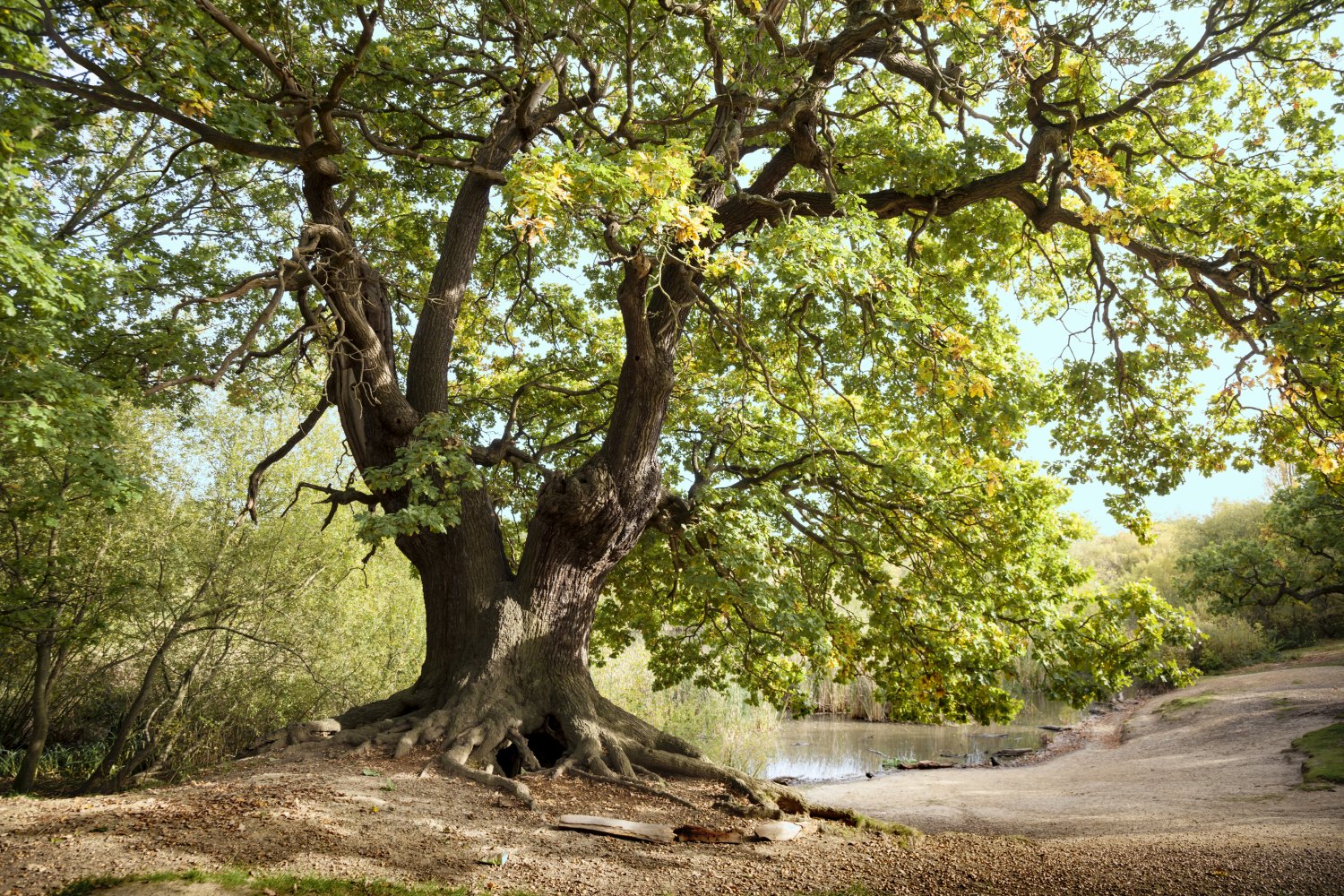 Oak Trail
10.5km / 3 - 4 hours
One of the classic Epping Forest waymarked walking routes, the Oak Trail explores the most famous forest landmarks. Your start point will be Theydon Bois tube station, where the route follows pavements, well-trodden paths, and tracks to pass Ambresbury Banks earthworks and the iconic Epping Forest Deer Sanctuary.
It's an easy walk that will immerse city-dwellers in nature, with paths winding through the beautiful English countryside and picturesque forests of Epping. Taking between 2 and 4 hours to complete, depending on whether you stop for a picnic, the Oak Trail will be fun for all the family, especially little ones who will see this walk as a grand adventure.
More details can be found in our full guide to the Oak Trail.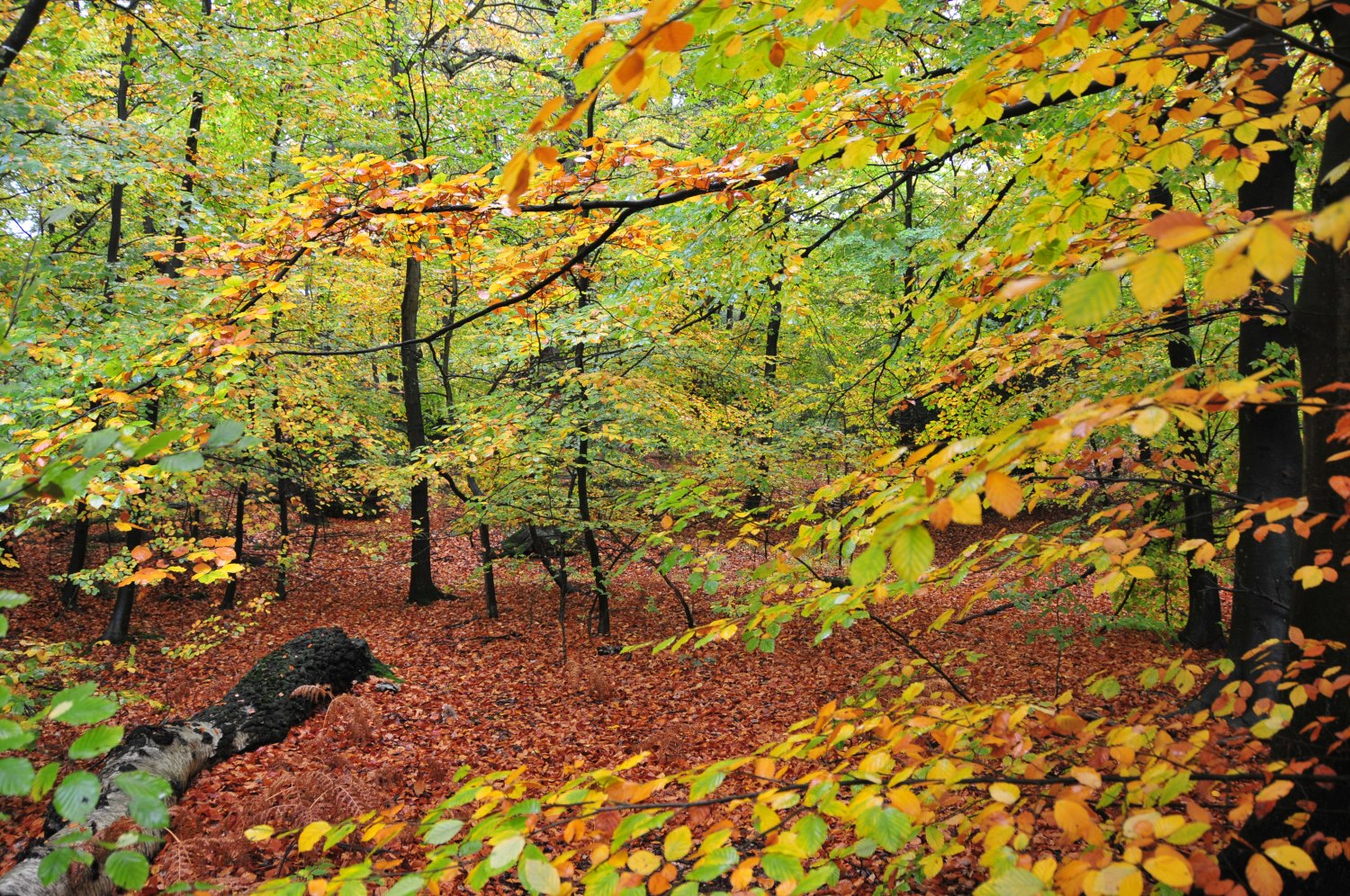 Beech Trail Circular Walk
4km / 1.5 - 2 hours
The Beech Trail is a spectacular stroll to enjoy all year round. In Spring, young beech leaves adorn the trees, and they darken to blazing shades of orange in Autumn. The walk follows the Epping Forest waymarkers from High Beach car park, exploring the forest for a short distance of just 2.5 miles. Children will love exploring Loughton Camp, the Iron Age earthworks, and after heavy rain, the paths will fill with muddy puddles perfect for jumping in.
An afternoon stroll along the Beech Trail will allow anyone to enjoy the marvels of Epping Forest, and at just over 2 miles long, the walk is suitable for any fitness levels or time constraints. The easy to follow waymarkers means no maps are needed to hike these trails, so you'll find the Beech Trail remarkably relaxing.
Find our full guide to the Beech Trail here.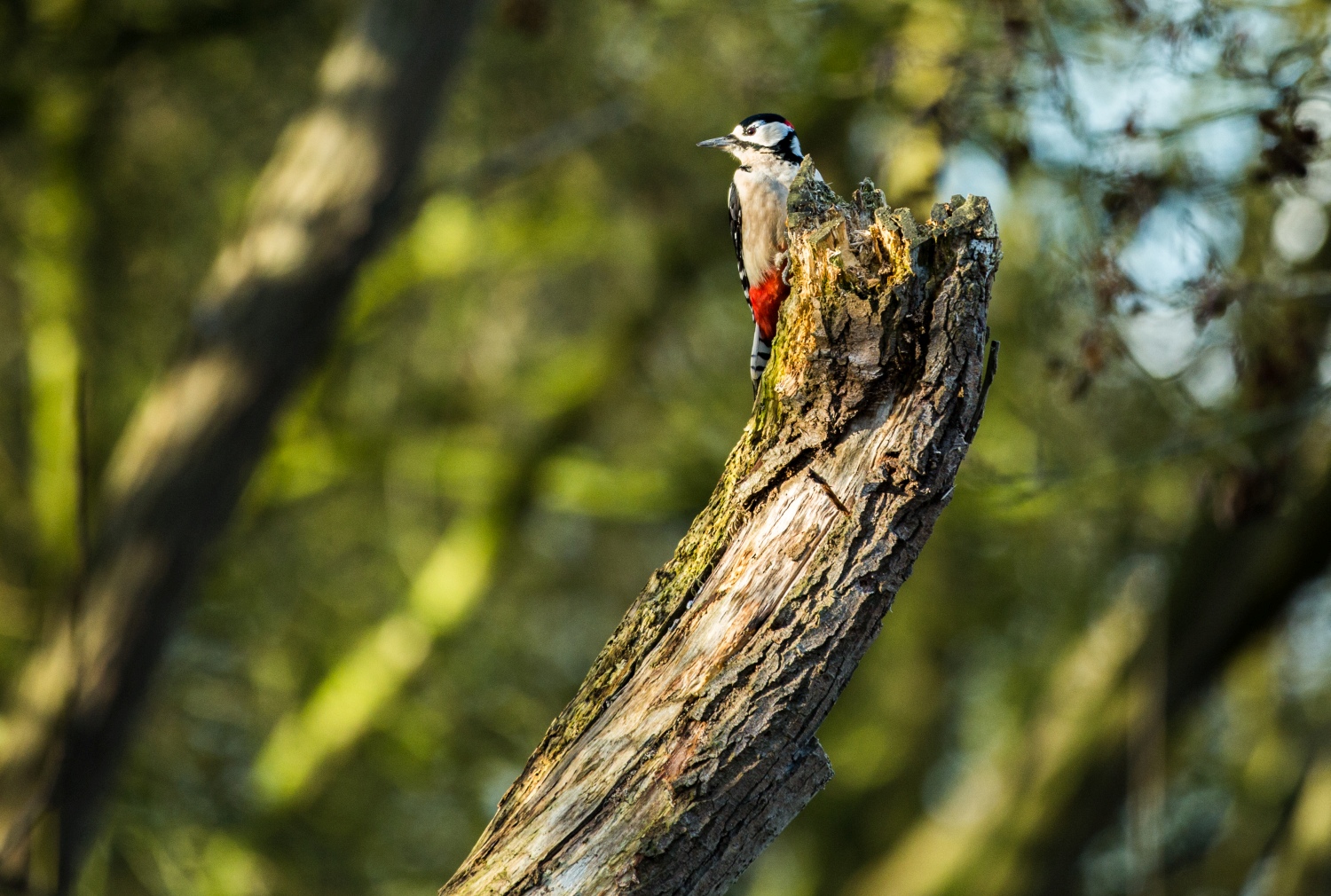 Gifford Trail
2 km / 1 hour
The newest of the Epping Forest hiking routes, the Gifford Trail explores Gifford Wood. It was planted in 2013 by local volunteers and school children, helping the forest to grow and thrive for future visitors. From Sergent's Green Lane, this route gives views of the historic estates in the area. The majestic Warlies House is a favourite on this walk, with its pillars and towering turrets.
You might spot a glimpse of the Epping Forest deer on this walk, too. Their coats are an unusual black colour, thought to be because they were introduced from Scandinavia when Epping Forest was a hunting forest. The Gifford Trail is relatively gentle too, making it accessible for anyone, though some of the paths may feel muddy.
If you fancy escaping London for an afternoon, follow our full guide to Gifford Trail.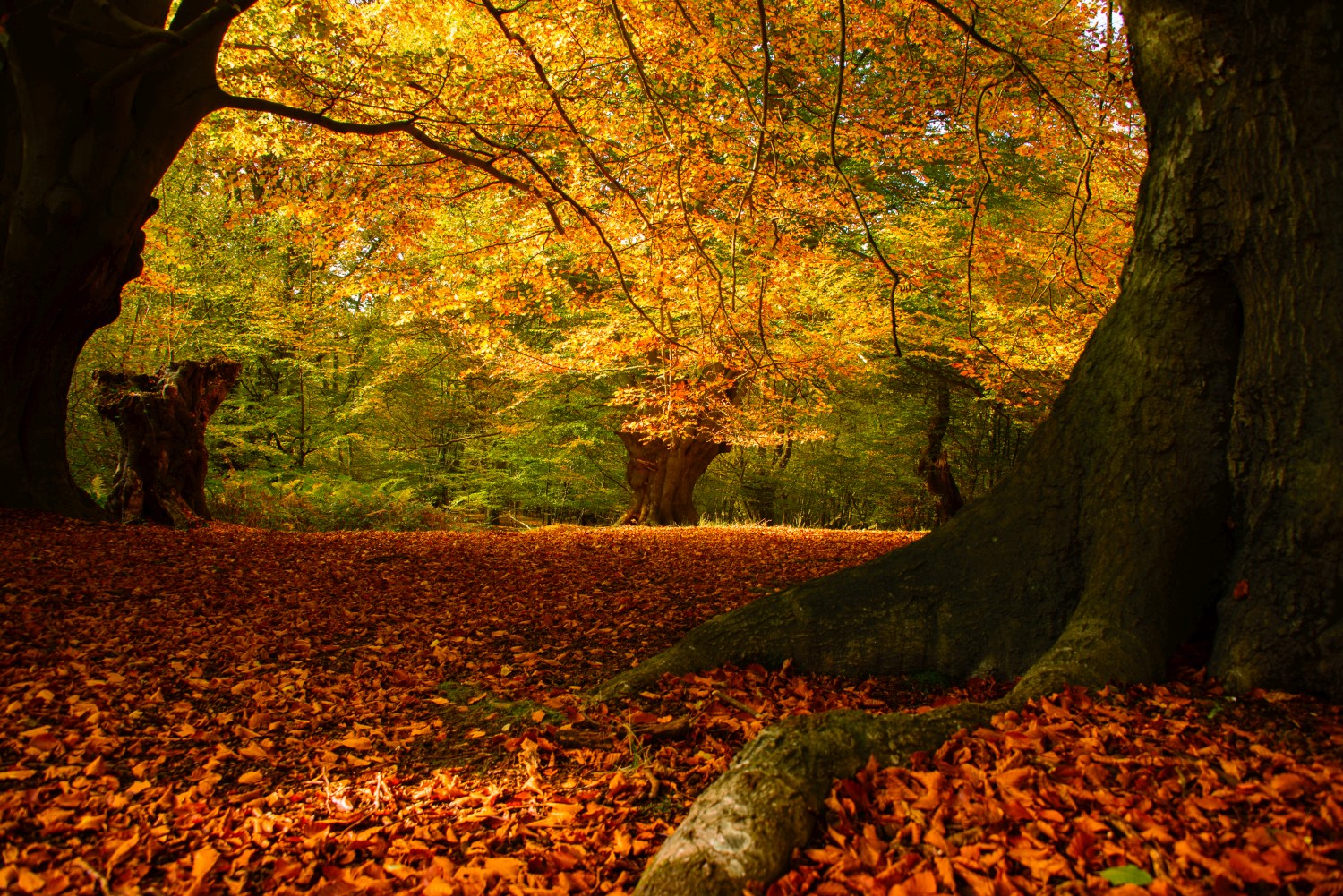 Forest Way and Green Ride Circular Walk
25.4 km / 6 - 7 hours
The Forest Way and Green Ride walk near Loughton, Essex, is one of the longer Epping Forest walks and offers the additional challenge of navigation. This great Epping Forest hike is not waymarked, providing plenty of opportunities to explore the surrounding trees and trails, but with a map in hand, you'll find your way easily enough.
The route takes you from High Beach to Epping, then down the Green Ride to Chingford, before heading back to your start point. Along the way, you'll enjoy iconic sights such as the deer sanctuary and Queen Elizabeth's Hunting Lodge, which is now a museum.
The Forest Way and Green Ride circular route offers a challenge for anyone looking to enjoy a good day's hike in Epping Forest. The terrain will vary along the walk, from forest paths to grassy countryside, and there are quite a few hilly inclines to tackle.
Read the full Forest Way and Green Ride route description.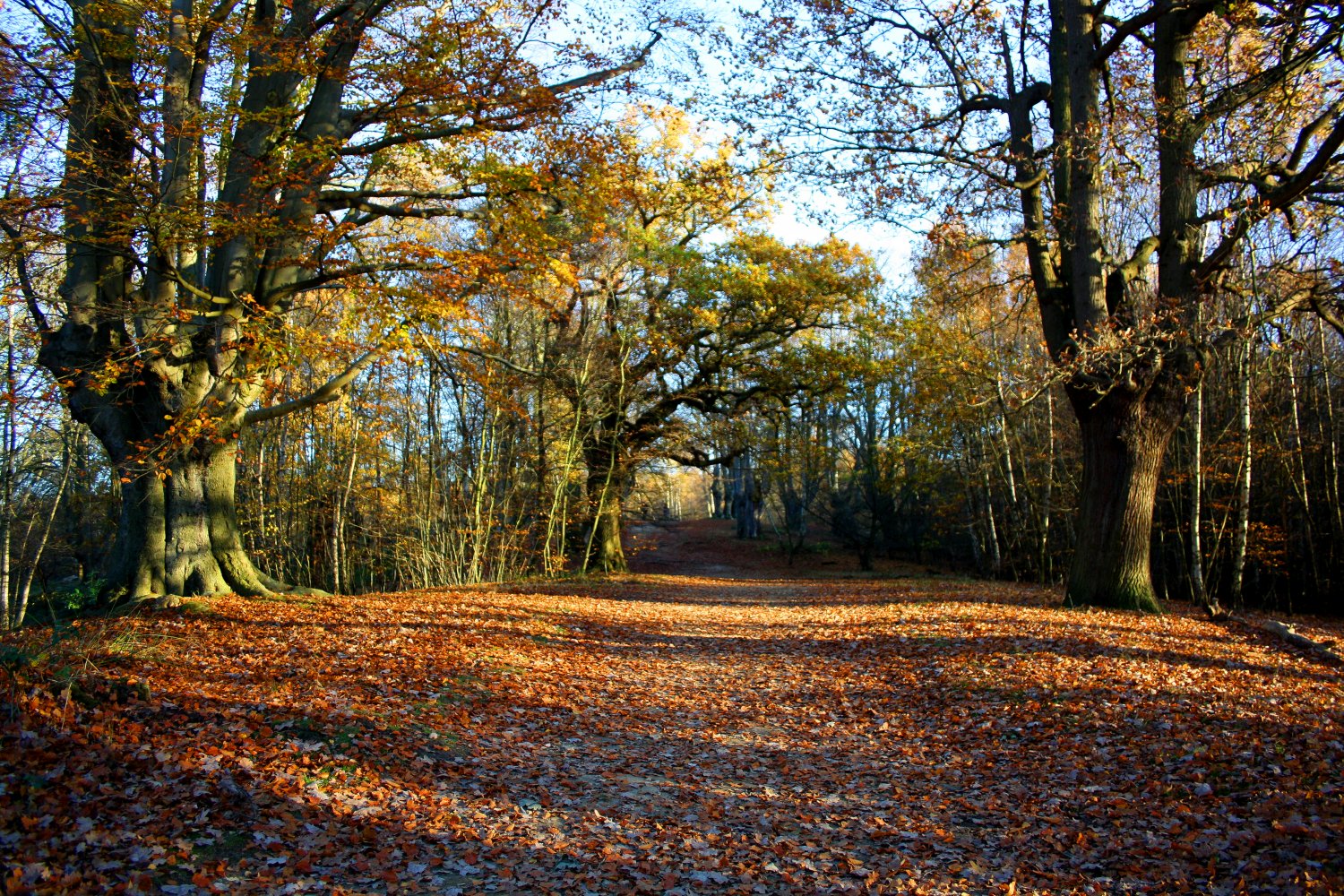 High Beach Walk
11.2 km / 2 - 3 hours
This circular walk explores seven miles of land surrounding the popular lake, Connaught Water. Celebrated for its diverse wildlife and easy-access walking paths, Connaught Water is the perfect start point for a gentle stroll. When the sun shines, the lake glistens and an ice cream van can be found nearby. Ducks, geese, and swans call the lake their home and children will love to explore the banks of the lake before continuing this walk towards the Kings Oak pub.
The pub offers a beautiful vantage point with views sprawling out across London. Parts of this route follow steep forest paths and uneven ground, making it unsuitable for pushchairs or less mobile people. It's best to set aside a little more time for this walk, as you'll want to pause to marvel at the spectacular views of London and enjoy a cup of coffee at the Epping Forest Conservation Centre.
Full details of this walk can be found in our High Beach route description.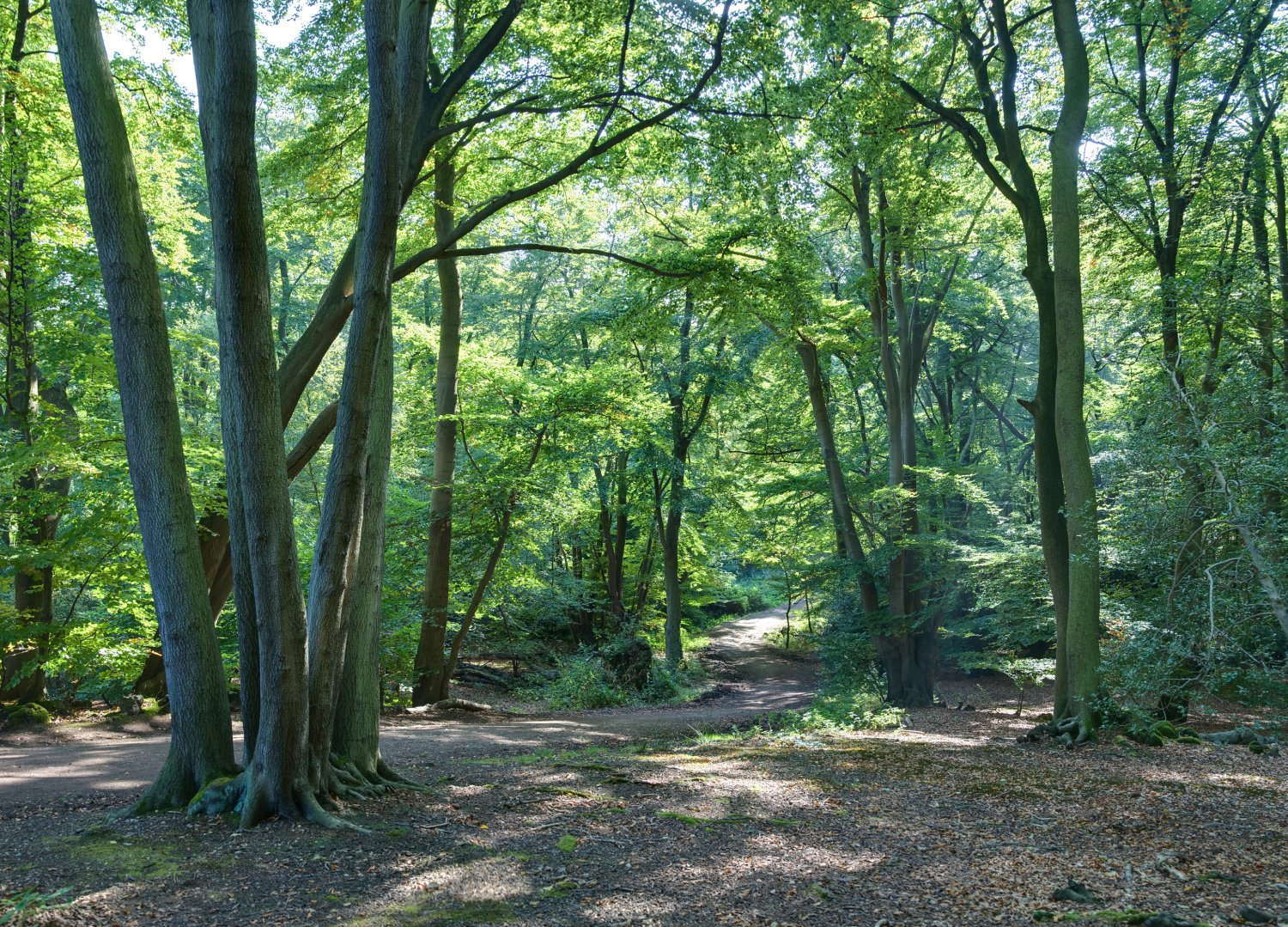 Epping Forest Uplands – Boudicca's Obelisk
16 km / 4 - 5 hours
A walk through Epping Forest's uplands will bring you close to Boudicca's Obelisk and introduce you to the myths and legends of this historical place. Ambresbury Banks hill fort is thought to be the place where Queen Boudicca took her last stand against the Romans, and in 1737, two obelisks were built in Warlies Park to honour the queen.
This hiking trail follows peaceful forest paths, uneven grassy tracks, and some minor roads. You'll pass through the grounds and gardens of Copped Hall, and may even see some of the stunning Epping Forest deer. The trail towards the Epping Forest uplands is not waymarked, but paths are mostly clear and the route is easy to follow.
For more details, read our Epping Forest Uplands Walk Guide