Home to ancient woodland, attractive heathland, quiet grasslands, quaint villages, salt marshes and even a 40-mile stretch of 'secret' coastline, the New Forest National Park is a hiking haven in southern England. Located in Hampshire on the south coast, in a wedge of land between Southampton and Bournemouth, the area is best-known for its diverse flora and fauna.
Wildlife watchers can spot five different species of deer, the famous New Forest ponies, and abundant and rare species of insects, butterflies, reptiles and birds. From the dartford warbler and bechstein's bat to the stag beetle and muntjac deer, the creatures of the New Forest are a charming feature of the landscape. In fact, across 220 square miles, animals are free to roam and wander – with over 3,000 native ponies, donkeys, cattle, pigs and deer calling the forest home. 
Given protected status in 2005, the New Forest National Park is blessed with almost 150 miles of walking trails and footpaths. This means there are New Forest Walks for everyone, from family-friendly strolls to challenging long-distance treks. You can wander along rivers, explore charming rural villages, get lost in broadleaf forests, climb wind-battered heathland hills, or amble along an isolated coastline.

As always, when walking in the UK, you'll want to make sure you pack a decent waterproof jacket, and some proper walking boots. If you're planning a multi-day trek, be sure to have a look at our list of the best campsites in the New Forest. But whatever type of walk you fancy, here's our pick of the best walks in the New Forest National Park.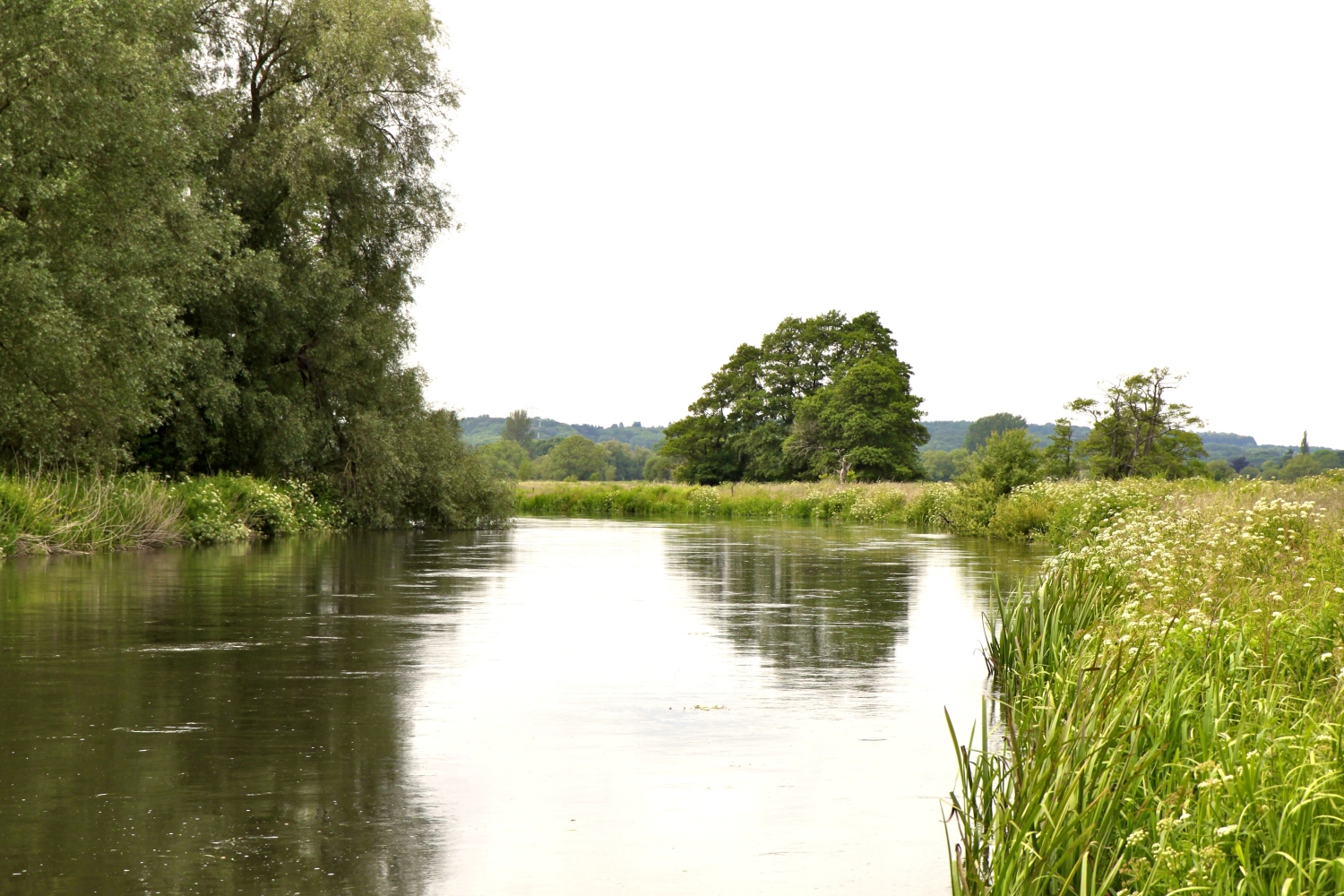 Avon Valley Path
55km / 3-5 days
It's not exclusively within the boundaries of the New Forest, but this delightful long-distance walk – a 55km (34-mile) route from the cathedral city of Salisbury to the historic priory in Christchurch – spends plenty of time within the national park. The trail follows the meandering course of the River Avon, passing through wetlands, chalk downs, hay meadows, woodland and quiet villages before finishing at the river's estuary on the English Channel.

Strong walkers can complete the whole trail over a long weekend, or you can simply sample day routes such as Salisbury to Downton, Downton to Fordingbridge, Fordingbridge to Ringwood, Ringwood to Sopley or Sopley to Christchurch. Aside from the history and architecture of Salisbury and Christchurch, this walk's pièce de résistance is the riverside wildlife. Keep your eyes peeled and you might be lucky enough to spot kingfishers, otters, lapwing, golden plover and innumerable wetland wild flowers.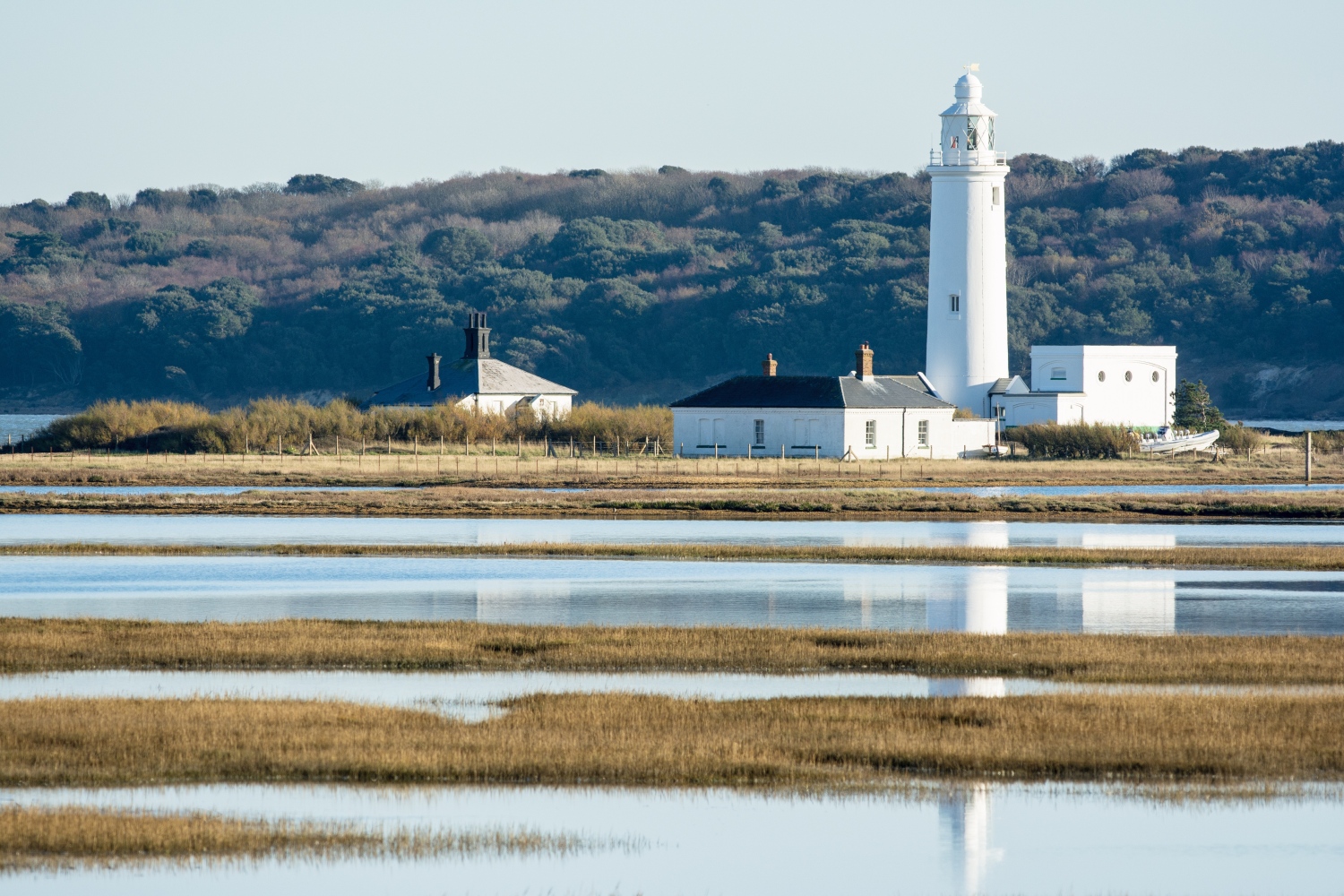 Keyhaven Marshes
13.5km / 3.5 hours
This coastal walk from Lymington to Keyhaven Marshes (and back again) delivers a lot of bang for your buck. In Lymington you'll pass the bobbing boats in the marina, the lifeboat station and the 19th century lido seawater baths, before exploring the mudflats, salt marshes and coastline of Lymington and Keyhaven Marshes Nature Reserve. Views across the Solent towards the Isle of Wight and its trio of dramatic chalk sea-stacks known as The Needles are superlative.

But, in keeping with all the best walks in the New Forest, modus operandi, this is really all about the wildlife. Bird lovers will spot wading species including curlew and redshank, as well as ground nesting birds like brent geese and grey plovers in winter, and cormorants and little terns in summer. On the outward leg of this walk, stick to the seafront for epic coastal views until you reach the jetty at Keyhaven Yacht Club. For variety on the return leg, you can take an inland route across Pennington Marshes.  
Bolderwood (Radnor Trail)
3.1km / 1 hour

This simple and short walk is perfect for toddlers, grandparents and everyone in-between. It's less than 2 miles in length and only takes an hour – but it'll give you a delightful taster of what the New Forest is all about. From the Bolderwood car park, which has toilets, picnic tables and an information unit, there are three Forestry England waymarked trails available: the Deer Watch Trail, the Jubilee Trail and the Radnor Trail.

 

The latter is a good option, passing mature woodland of sweet chestnut, oak and beech dating from the 1860s. Next you'll traverse the ornamental woodland of Mark Ash Wood, pass Bratley Water stream and finally reach Bolderwood's famed deer viewing platform. Here you can often see fallow deer being fed by local rangers.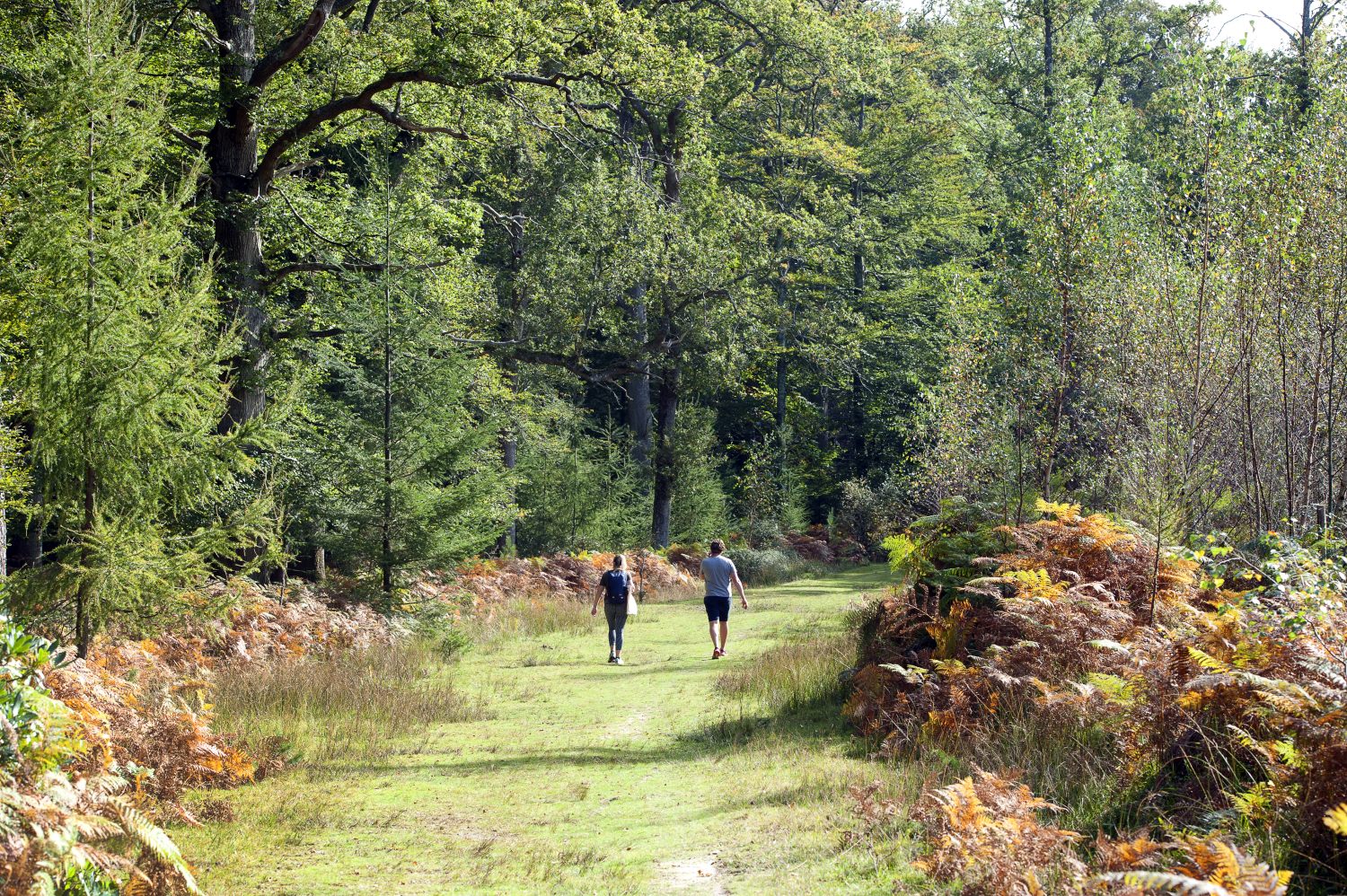 Brockenhurst to Lyndhurst Circular
16.2km / 5 hours
If you only had time for one day walk in the New Forest, this might just be the route for you. It crams in so much of the area's delights into a short space of time – you'll visit two of New Forest's best-loved (and most picturesque) villages, explore the very heart of the national park, and encounter loads of wonderful wildlife.
You can hike this circular trail in either direction, but starting in Brockenhurst – which has a train station – works better for adventures by public transport. The route takes you north through New Park Plantation, Whitley Wood and Brick Kiln Inclosure before it's time for a lunch stop in Lyndhurst. The afternoon is spent looping south back to Brockenhurst through Park Hill, Hollands Wood and the forest to the east of the A337.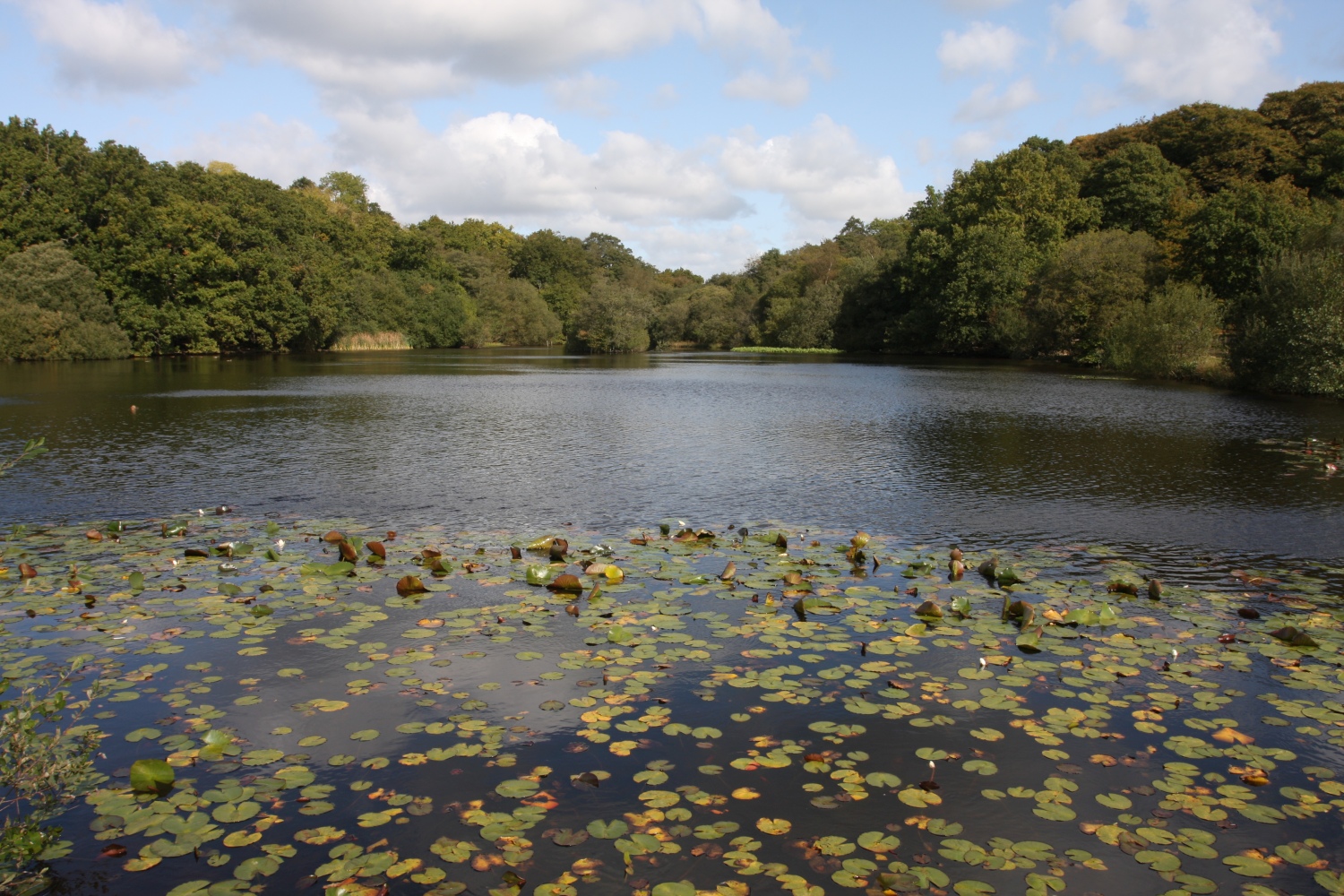 Fritham Circular
10km / 3 hours
A good walk becomes a great walk if it starts and finishes at a first-rate country pub. This is exactly what you get with a circular route from the village of Fritham in the north of the New Forest National Park. Billed as "more than just a pub" and a "destination" in its own right, the 17th century Royal Oak pub is famed for its cosy atmosphere, friendly vibes and homemade food – and is perfectly located for a post-hike meal or drink after you've stretched your legs.

The walk itself heads north from the village to Bramshaw Telegraph via Eyeworth Pond, loops south over Coopers Hill to Ashley Cross and then heads east across Fritham Bridge back to the pub and your much-deserved reward.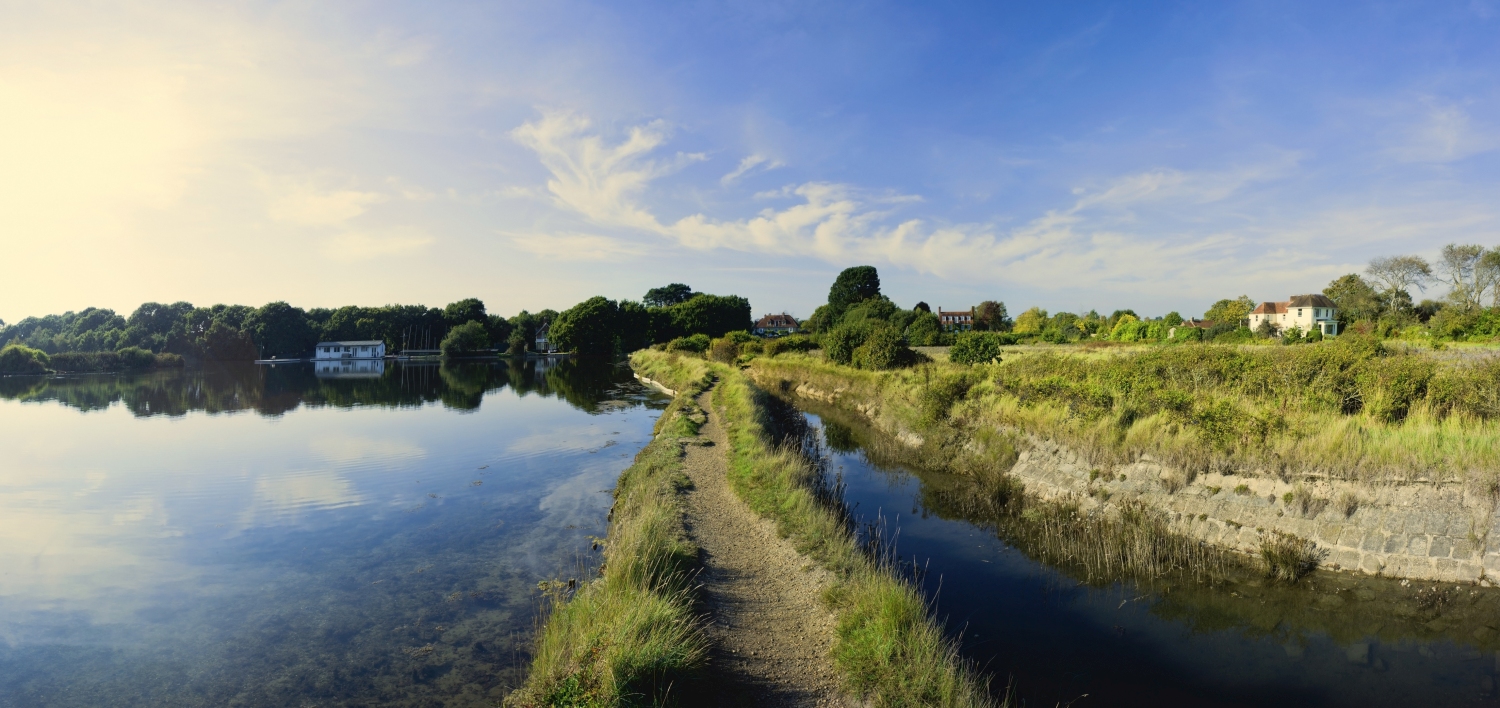 The Solent Way
96.5km / 4-7 days
Want to spend a week walking on the south coast? The 60-mile Solent Way is the one for you, offering an eight-stage odyssey on-foot from Milford-on-Sea to Emsworth Harbour, following the Hampshire coastline and exploring parts of the New Forest. Waymarked with a picture of a seabird on a green background, this long-distance trail fits conveniently into a week of annual leave, or if short on time you can opt for sampling a day stage.

Two of the best options are the 10-mile section from Lymington to Beaulieu, or the 6-mile section from Beaulieu to Hythe. Whichever leg you choose, the Solent Way offers the best of both worlds: beautiful woodland wandering coupled with enjoyable seaside strolling.