Sponsored content
Nova Scotia is a destination that keeps on giving - from its stunning natural beauty, diverse cultures, rich heritage, and warm, friendly people to its world-class travel experiences.
Roughly the size of Scotland, and home to just under a million people, Nova Scotia is an easy destination to get around. With spectacular seaside and inland driving routes, road trips here are very much part of the fun of discovery.
And it's surprisingly easy to get to. The province's capital Halifax is only a 6-hour flight from the UK. Located on the second largest natural harbour in the world, Halifax offers a brilliant mix of big city amenities and small-town charm that makes it a great place to stay and enjoy, and a fantastic base for taking day trips to explore the rest of Nova Scotia.
It's a modern, vibrant city, but with a deep sense of culture and plenty of historic properties. Although downtown Halifax has a compact core, it's easy and fun to explore by foot or city tour.
Nova Scotia itself is rich in history and is home to six UNESCO designated sites; it is the perfect destination for sporty activities such as sailing, whale-watching and kayaking. Visitors can also enjoy the thrill of river rafting on the highest tides in the world and the tranquility of glamping under the stars while listening to traditional live music, or learn from locals on a guided hike or paddle.
From the Cabot Trail, regularly voted one of the world's most scenic drives, to the Bay of Fundy, noted for having the highest tides in the world, and included as one of the seven most breathtaking natural wonders of North America, Nova Scotia is full of exciting new experiences and top attractions.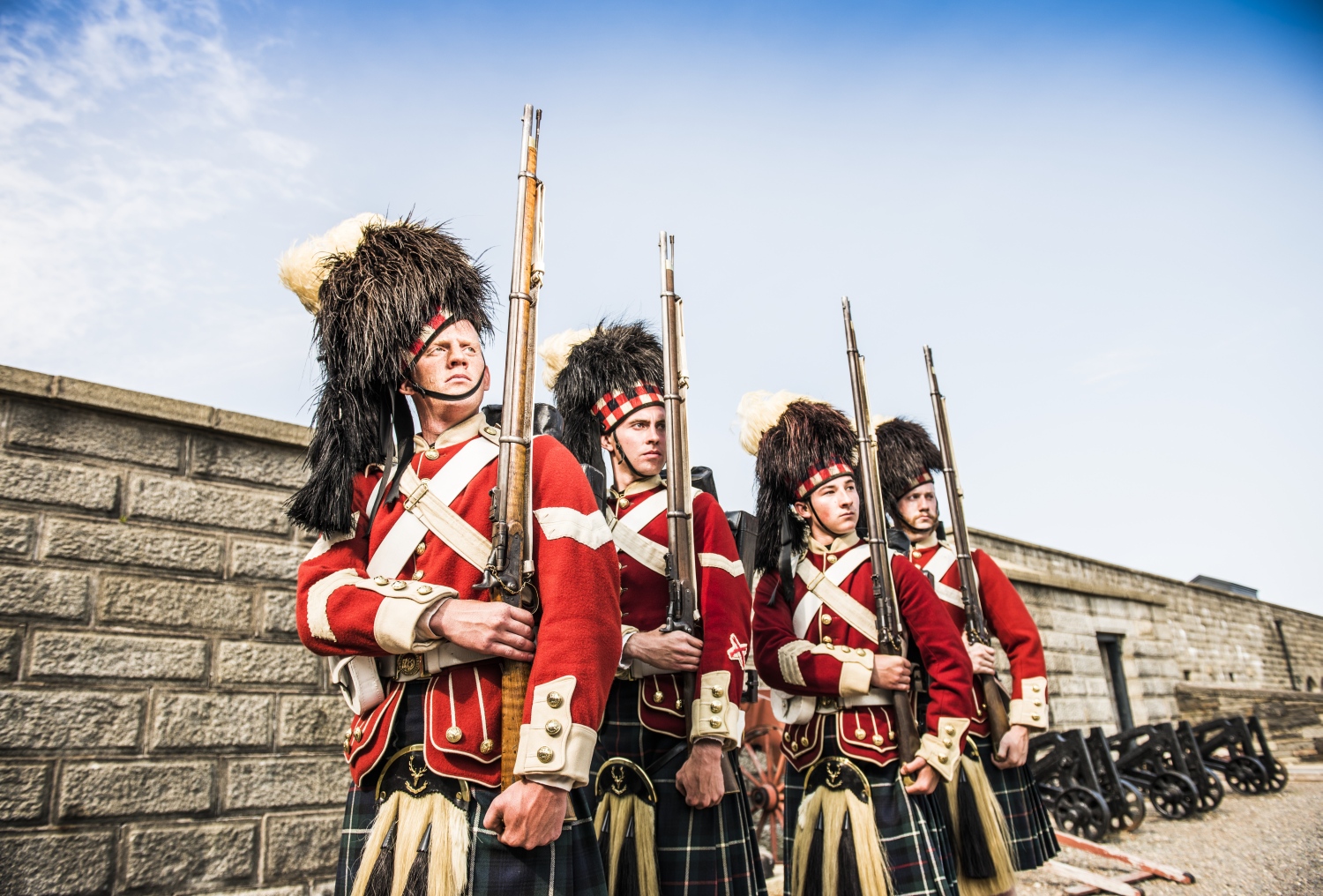 Where is Halifax and how to get there
Halifax sits roughly halfway up the Atlantic coast of Nova Scotia, with easy access to the rest of the province. You can fly direct to Halifax Stanfield International Airport from London Heathrow (Air Canada), with a 6-hour flight time.
Once here, limo service, car rentals from international car rental agencies, airport approved taxis, as well as Halifax public transit services to and from Halifax area hotels are available. It is recommended that you book your rental car well in advance of travel to ensure a car is available.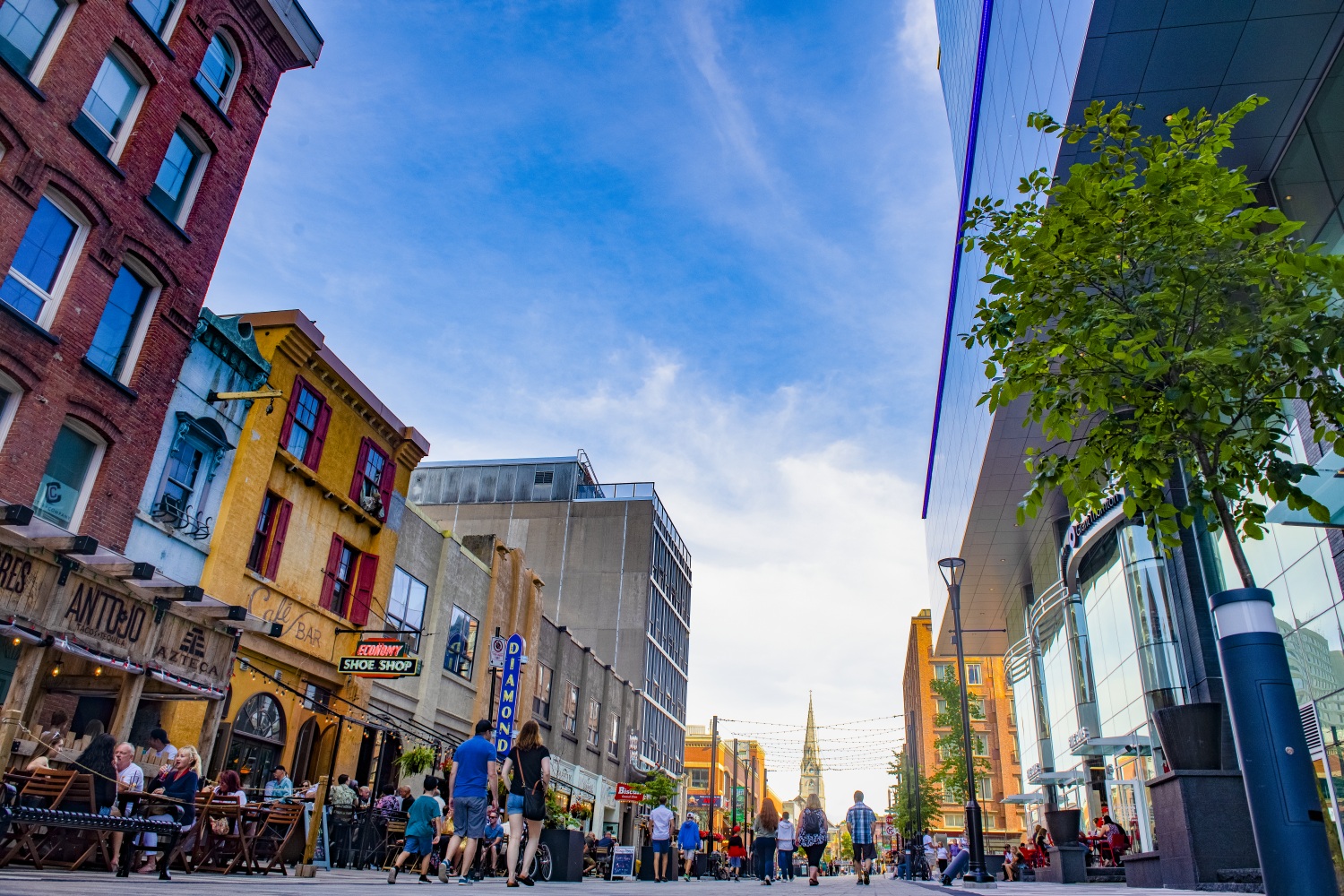 The best things to do when you visit Halifax, Nova Scotia
Halifax blends the past with the present in a skyline where elegant 18th- and 19th-century historic properties sit alongside ultra-modern towers of glass and steel. Everything in the heart of the city is within walking distance, along tree-lined streets, dotted with restaurants, galleries, libraries, and museums, making it ideal for exploring on foot.
From discovering historic sites and the Halifax public gardens, to browsing boutique shops, from dining at waterfront restaurants, to taking a Halifax harbour tour, and from spinning round the city on two wheels to heading out of town to explore further afield, visiting Halifax has plenty to offer.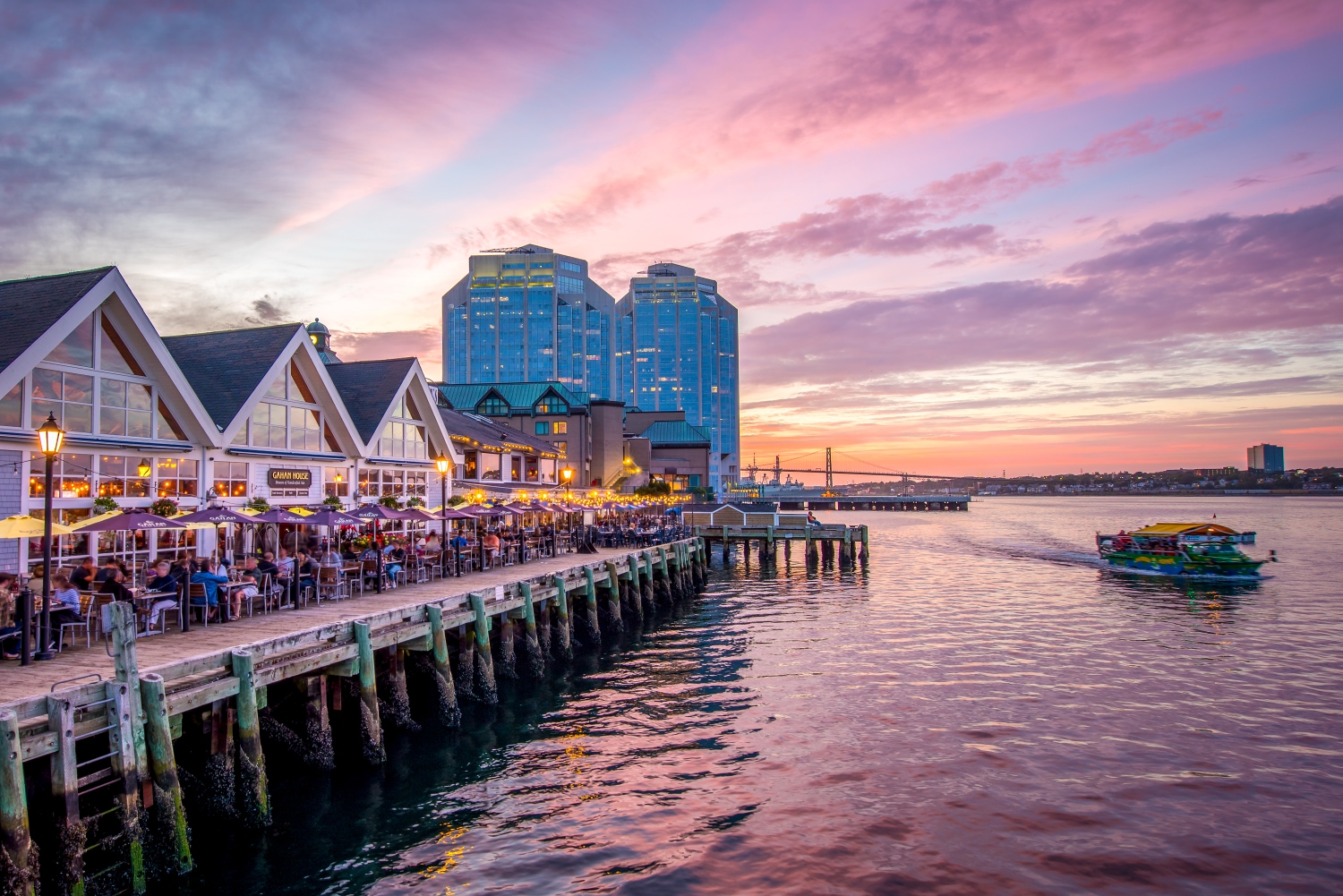 Explore the vibrant Halifax waterfront
The Halifax Waterfront is the most must see attraction in all of Nova Scotia. To stroll along the 4km boardwalk is to enjoy a walk into its past and a celebration of modern downtown Halifax .
Highlights include the Canadian Museum of Immigration at Pier 21 where you can learn about the moving journeys that many families took to start a new life in Canada. Step into the past and experience what it was like for nearly one million immigrants between 1928 and 1971 in the Pier 21 Story exhibition. Explore 400 years of immigration history and newcomer's contributions and impressions in the Canadian Immigration Hall.
At the Maritime Museum of the Atlantic you can discover the stories, people and events that shape this province and its connections with the sea. If you're looking for some local ingredients, you'll enjoy browsing the Halifax Seaport Farmers Market - the longest continuously running market in North America - for locally grown fruits and vegetables, wine, beer, spirits, baked treats and carefully crafted artisan goods.
Dip into boutique shops, dine at waterfront restaurants, explore the harbour, grab a ferry to Dartmouth, watch boats of all sizes come and go and end the day on a patio watching the sun set over the famous Halifax harbour.
Feed your inner foodie
When all your sightseeing and exploring makes you hungry, you can taste your way through Halifax's hippest neighbourhoods and must-try flavours, from a donair to seafood. Visit food trucks, trendy restaurants, breweries, wine bars and more.
The city boasts a vibrant food scene celebrated in tasty tours such as Taste Halifax Food & Beer or Halifax Foodie Adventure. An all-inclusive walking tour with Curated Food Tours, for example, takes you to one of Halifax's unique urban neighbourhoods, where you will eat and drink well and learn lots of cool stuff along the way.
Enjoy craft beer? Halifax does too! The city is said to have the most pubs per-capita in Canada!
Discover Downtown Dartmouth
Take the Halifax Dartmouth ferry across to the eastern shore of Halifax harbour, to Dartmouth - nicknamed the City of Lakes because of the number of lakes within its boundaries.
The ferry arrives in at Alderney Landing, just minutes from another waterfront boardwalk stroll, punctuated by numerous places to eat including The Canteen, Battery Park, Humble Pie, a cidery, two breweries (Brightwood Brewery and New Scotland Brewing Co), local shops and galleries, and on Saturday mornings, the weekly, year-round Alderney Landing Farmers' Market.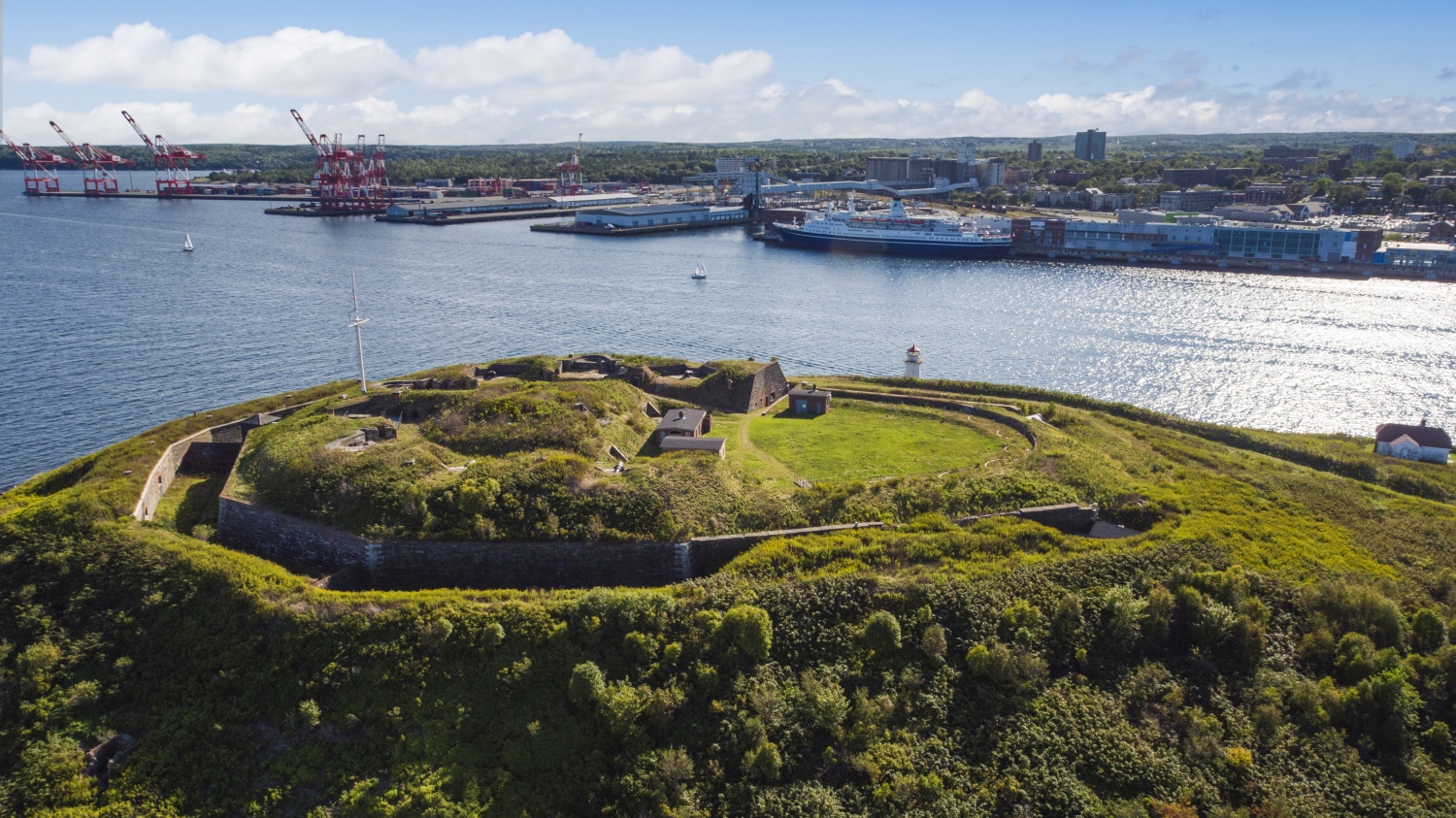 Visit National Historic Sites
Two historic sites stand out - the Halifax Citadel National Historic Site and Georges Island National Historic Site. The city on the sea owes its existence to the Halifax Citadel. Having a large hill overlooking the easily-defended harbour below led the British military to establish the town there in 1749.
Among the first buildings constructed was a wooden guardhouse on top of what would eventually be called Citadel Hill, with Halifax's first settlers building their homes at the base of the hill, closer to the water. Over the years, as the fort grew, so too did the town.
Georges Island is situated in the middle of Halifax Harbour, and was only opened to the public in 2020. Travel by boat to this mysterious national historic site and take a guided tour of historic tunnels, explore the island fort and enjoy scenic views of Halifax.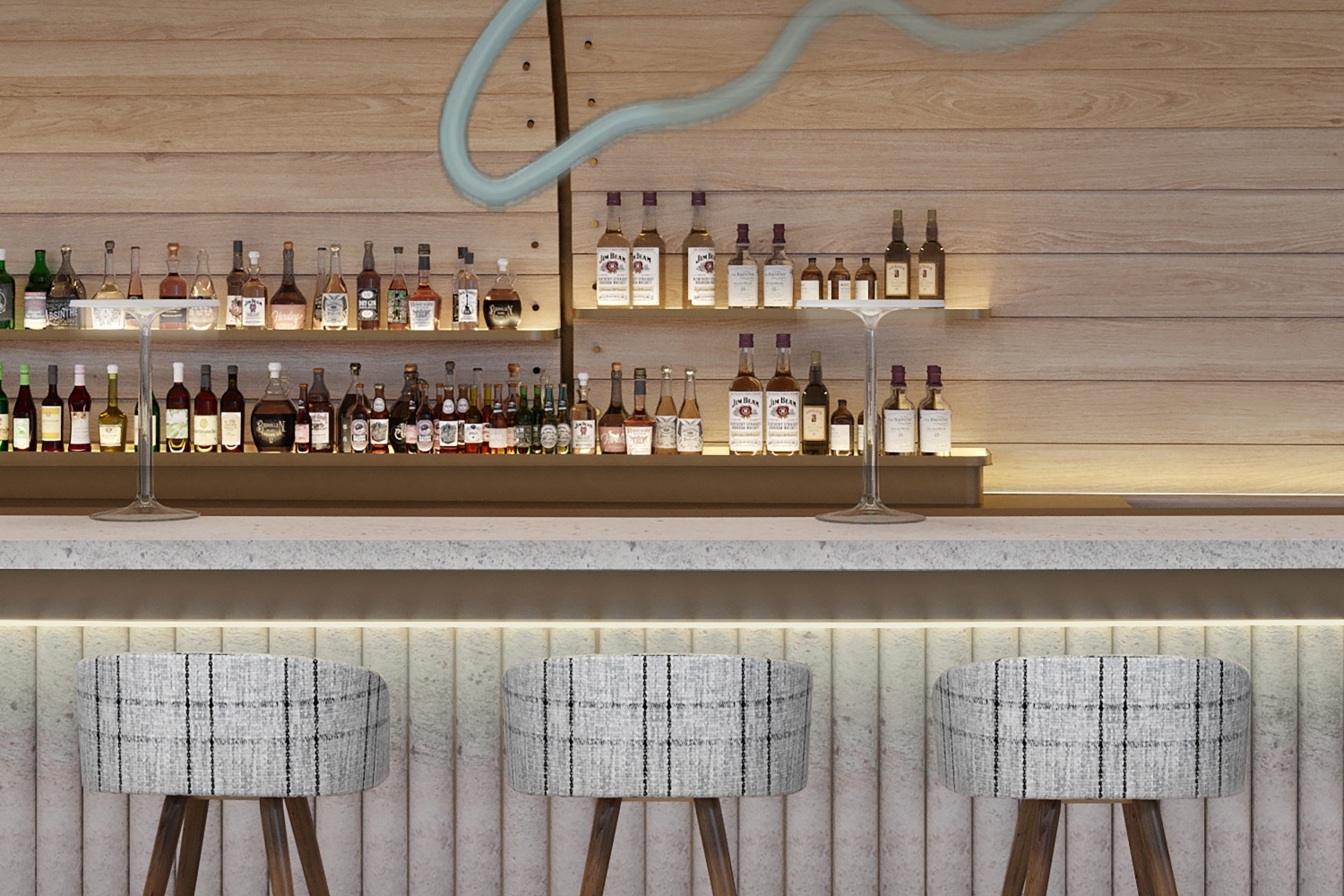 Stay in style at Halifax's new MUIR Hotel
Halifax's first five-star hotel, the Muir ('the sea' in Gaelic) is the centrepiece of Queen's Marque, a new district on the historic Halifax harbour. The hotel has its own art gallery hosting rotating exhibits, and throughout the entire district, the emphasis is on art.
Guests and locals can explore a public art collection, featuring sculptures, installations and impressive landscape architecture and it includes 10 massive granite steps that descend directly into the Atlantic Ocean.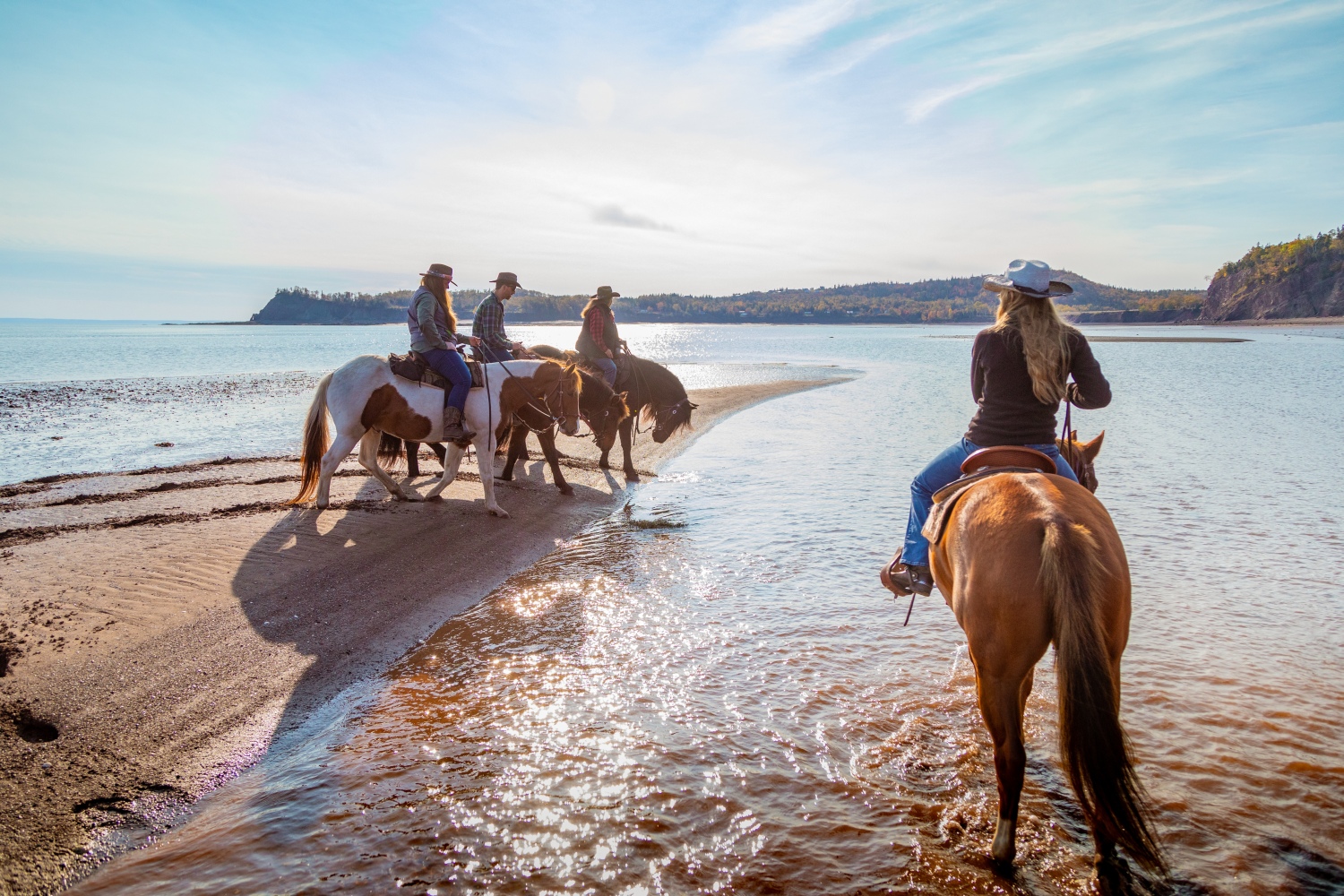 Take an active day trip
When you're ready to explore the rest of Nova Scotia, one of the must-do experiences is to walk, play and explore on the ocean floor at Burntcoat Head Park, home of the highest recorded tides in the world.  
Here you can get the adrenalin rush of a one-of-a-kind outdoor adventure, Tidal Bore Rafting! As 100 billion tonnes of water rush into the Bay of Fundy at high tide, there is only so much space for it to travel and therefore the great tides actually reverse the flow of rivers that would typically flow into the Bay. Nowhere else in the world can you find this kind of experience!
Or take a waterfall hike or horse-ride in the Cliffs of Fundy Geopark: trek past beautiful waterfalls, old-growth forest, and make your way through one of only three slot canyons in Nova Scotia. The nearly 200-foot canyon walls make way for lush, mossy forest and the sounds of the nearby George Fraser Falls.
Another great way to see the province is on a sea kayaking tour. Enjoy a full day on the water in the tiny fishing village of Lower Prospect, Nova Scotia and paddle along the beautiful coast of Terence Bay, exploring incredible bays, inlets, islands and shorelines such as Cub Basin, Rogue's Roost, Betty's Island, or the Terence Bay Wilderness Protected Area.
There are also many opportunities to explore when you visit Halifax, Nova Scotia whether on bike, on horseback, in a hot-air balloon, or hiking - and if you have a rented car, the Cabot Trail makes for a spectacular road trip.
Take the trip
• Discover the gastronomic delights of Halifax • Explore the picturesque fishing village of Digby • Experience the patchwork of fertile farmland and picturesque lighthouses at Prince Edward Island.
15 nights from £2,729pp (Priced for a couple for selected September departures)
Direct flights, 14 days fully inclusive car hire, 3★ to 4★+ hotels, Brier Island Whale & Seabird Cruise and 2 breakfasts included. 
To book call Trailfinders on 020 7368 1200 or for more information go to trailfinders.com