Pick the right bike and accessories
The bike you stick your offspring on for a long journey will make a huge difference to how much they enjoy the ride. Spend as much time as you would do for your own bike on making sure a child's is well-fitted. Check that their saddle is adjusted to the correct position and that their feet can reach the floor without a problem.
Fit your own bike with a luggage rack and panniers and fit all the family's bikes with mudguards and bottle cages. Needless to say, never let your child cycle without a helmet - it's worth spending time and possibly that bit of extra cash in-store to get the right one fitted, too. If it slips back on your child's head every time they get some speed up or it digs into their chin, you'll quickly hear about it!
Plan the perfect route
It can be tempting to get ambitious and start planning epic multi-day routes, but cycle too far and you'll quickly knacker everyone out. Go with the lowest denominator – how far can your smallest rider cycle happily?
Look for flat, traffic-free routes dotted with plenty of cafes for pit stops, or on a sunny day, pack a generous picnic in your panniers. If you like the look of some of the longer traffic-free routes, you could always build up to those distances with a few shorter practice rides - a dry run will quickly show you what you forgot to pack, too.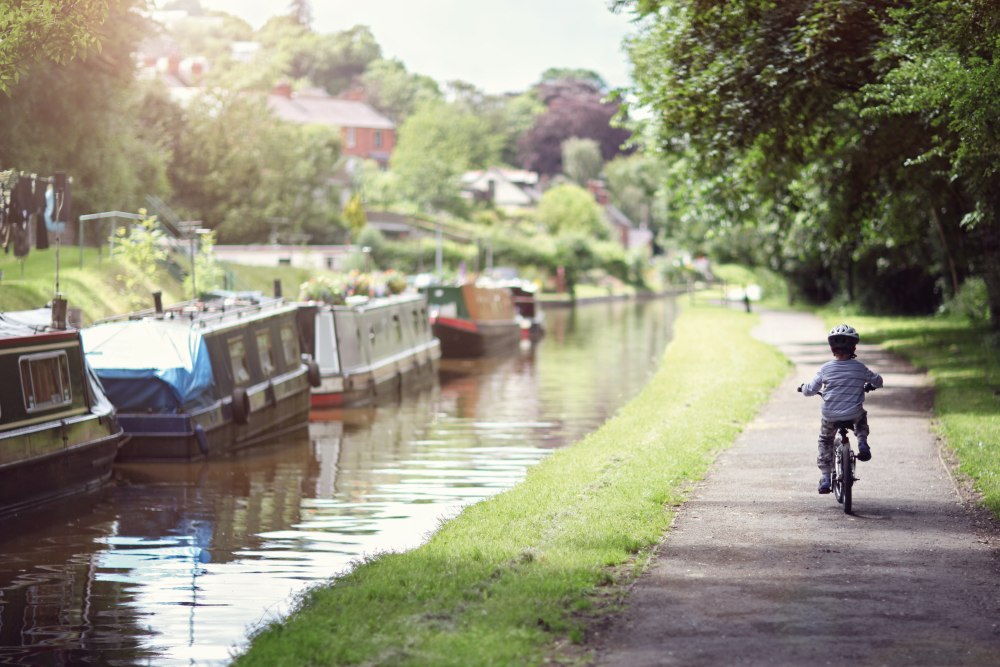 Sustrans offer free online maps showing car-free routes across the UK, and cycle.travel lets you search for routes with cafes, pubs and campsites along the way. Unlike adult cyclists, children are unlikely to be interested in how far they can ride in a period of time, or how many hills they can climb in a day.
Set realistic targets - better to ride a gentle 10 mile route the kids love than 20 miles of crying and complaining. Even better, get your whole cycling gang involved with planning your route and find out what key points your kids are after – places to swim, adventure playgrounds, castles and parks could all make a great destination for your ride. Don't forget the bribing power of an ice cream if legs get tired and moaning starts!
Check the weather
Too hot, cold, windy or rainy and an otherwise delightful day out becomes a disaster. It's not worth attempting your ride if the forecast isn't looking good – it's more sensible to leave your route for another day than end up miles from home with soaking wet kids. One of our team once got stuck in a hail storm that turned to sleet on what looked like a gorgeously sunny day - it took a year for his daughter to return to the saddle!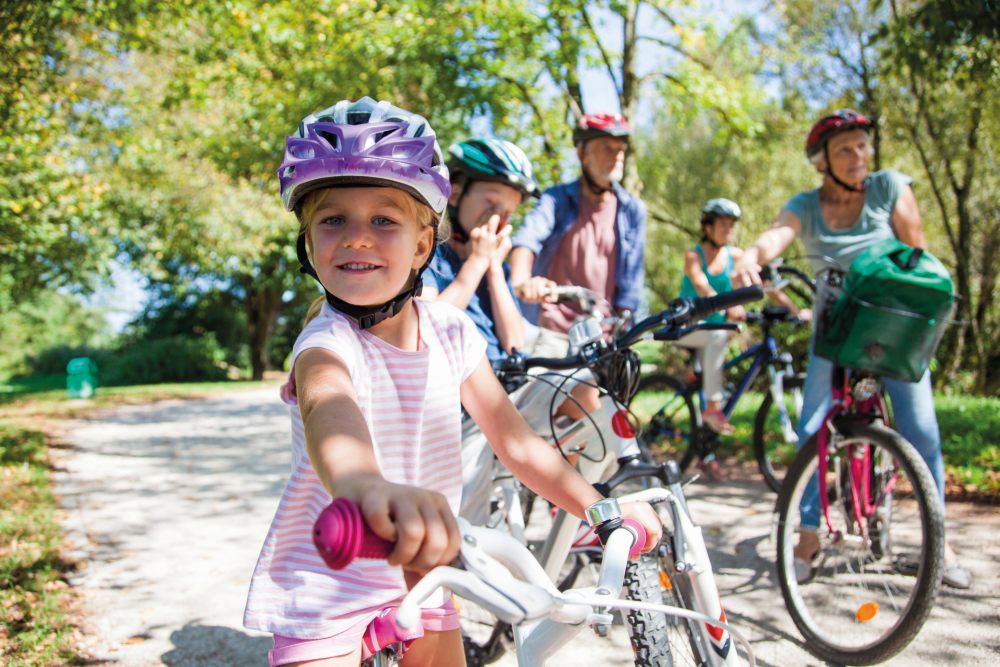 Gear up
Check all bikes thoroughly before each trip and make sure you're well stocked with all the usual tools and a puncture repair kit - it'll be you carrying the kids – and their bikes - if you get stuck. Take plenty of water, snacks and activities, in case you need to seek shelter for an hour or two.
It's vital to make sure you pack comfortable, helmet-compatible waterproofs and gloves - even if it's a sunny day, little hands will get cold if the temperature drops, and once you're all wet through there's no going back. Above all else - Have fun!