It's always sunny in Dunny!" exclaimed the beaming pub landlord as we stepped out onto the garden deck. It was hard to argue with him. Despite it being early spring, I felt like I'd been transported somewhere far more tropical than Dunbar, Scotland. "In summer, we get surfers popping past after they've been to Belhaven," he continued, gesturing towards the expansive, sandy beach a few hundred metres from the pub's doorstep.
I was only halfway through my first full day in East Lothian, the region to the east of Edinburgh, and it was already clear that the area was full of surprises.
Before heading out for our first day of exploration, we wandered into Dunbar's pretty town square to see the birthplace of John Muir. The celebrated conservation advocate and author spent his childhood here in the early 1800s before moving to America, where he's best-known as the driving force behind the country's first National Parks.
His home, which has been restored and turned into a museum, also marks the start and finish of the John Muir Way, a 215km coast-to-coast trail, three sections of which lie in East Lothian.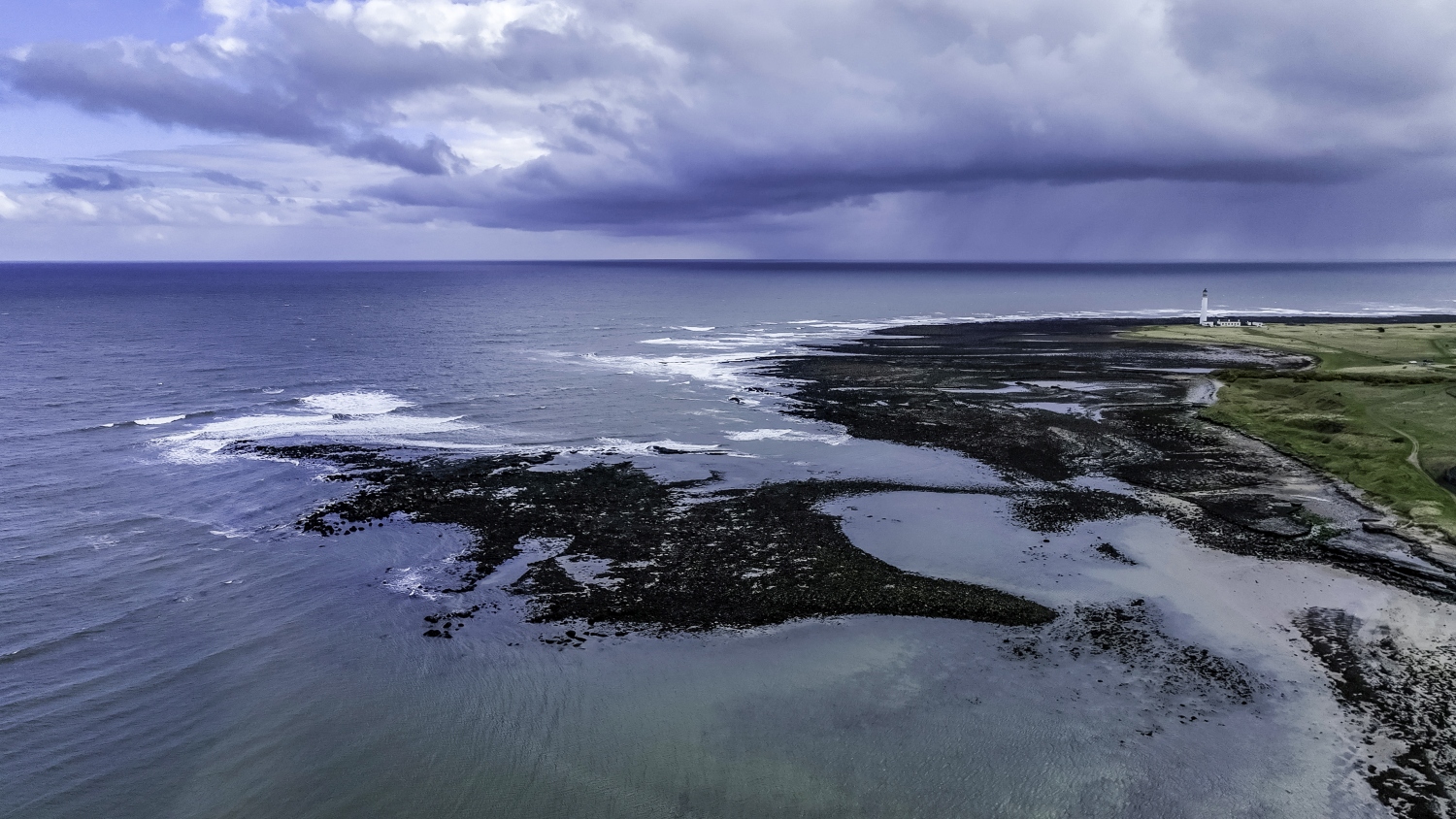 My travel companion Dave and I weren't going to spend the entirety of our time here completing this one trail, however. We were focussing on experiencing the variety of adventures East Lothian had to offer. From Dunbar, we travelled a short distance south for a walk along the coast path at Barns Ness Lighthouse.
This grassy, windswept headland felt wonderfully wild and exposed. Any grogginess that remained after my travel the previous day was swiftly blown away by the sea air. We trod carefully over the rocks exposed by the low tide, our eyes peeled for fossils and creatures hidden in the pools.
Continuing along the path, we reached the neighbouring Whitesands Bay, an aptly named secluded stretch of sandy shoreline. The clear water twinkled invitingly in the morning light, but any momentary thoughts of dipping a toe vanished as we watched a hardy local running into the water—her squeals confirmed just how cold it was.
"Hesitant though I was to submerge myself in the sea, I was eager to experience it in a slightly different way: on a stand-up paddleboard"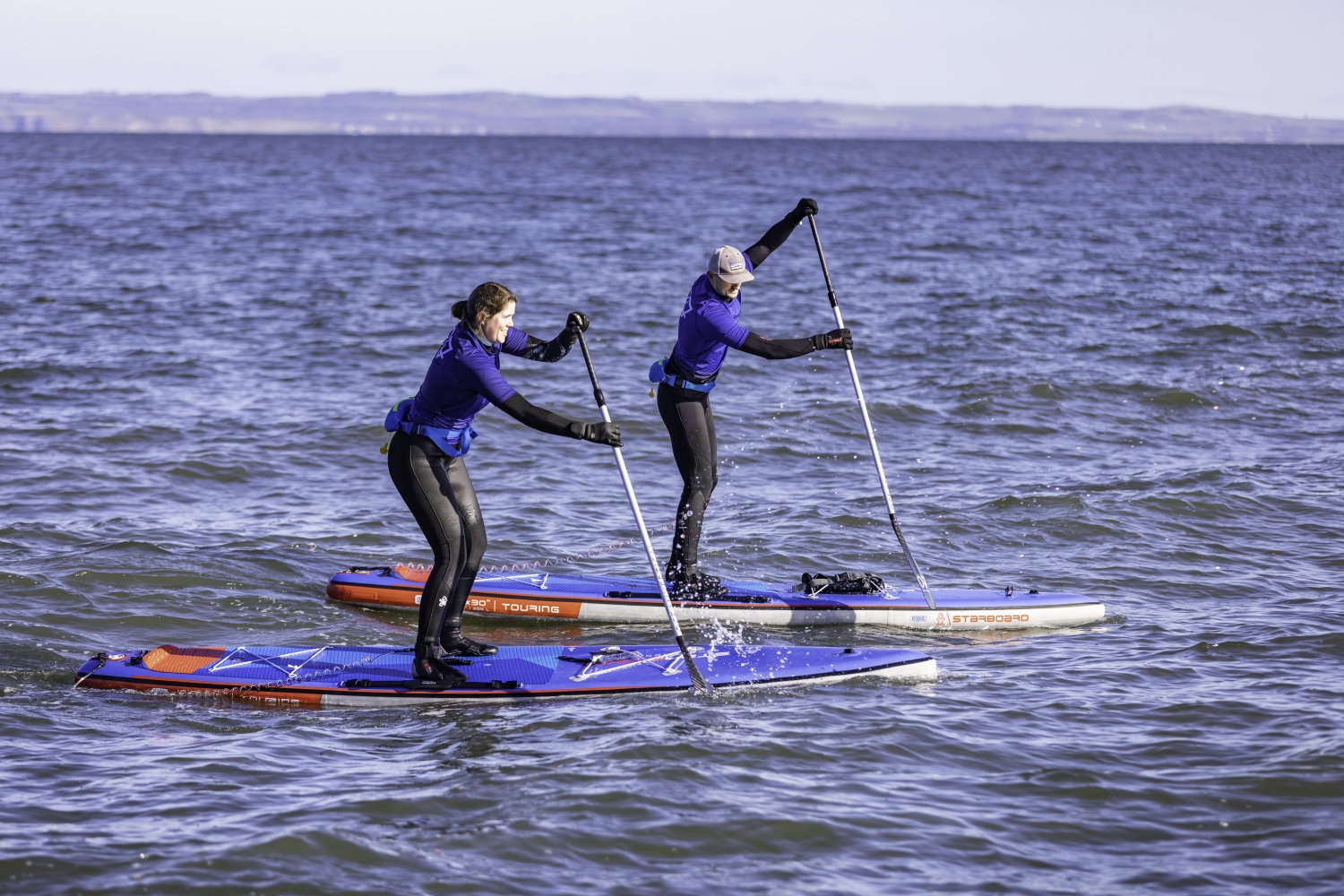 Hesitant though I was to submerge myself in the sea, I was eager to dive into some waters sports and experience it in a slightly different way: on a stand-up paddleboard, or SUP. A quick discussion with my instructor Jacob from local adventure company Ocean Vertical established that the best location was Gullane Bents, another of the region's wide, sandy bays.
Safely zipped into wetsuits for when we inevitably took a tumble into the water, Jacob and I carried our boards through the dunes to the beach. Before long I was confidently paddling along, occasionally dropping to my knees as a rogue wave threatened to unbalance me.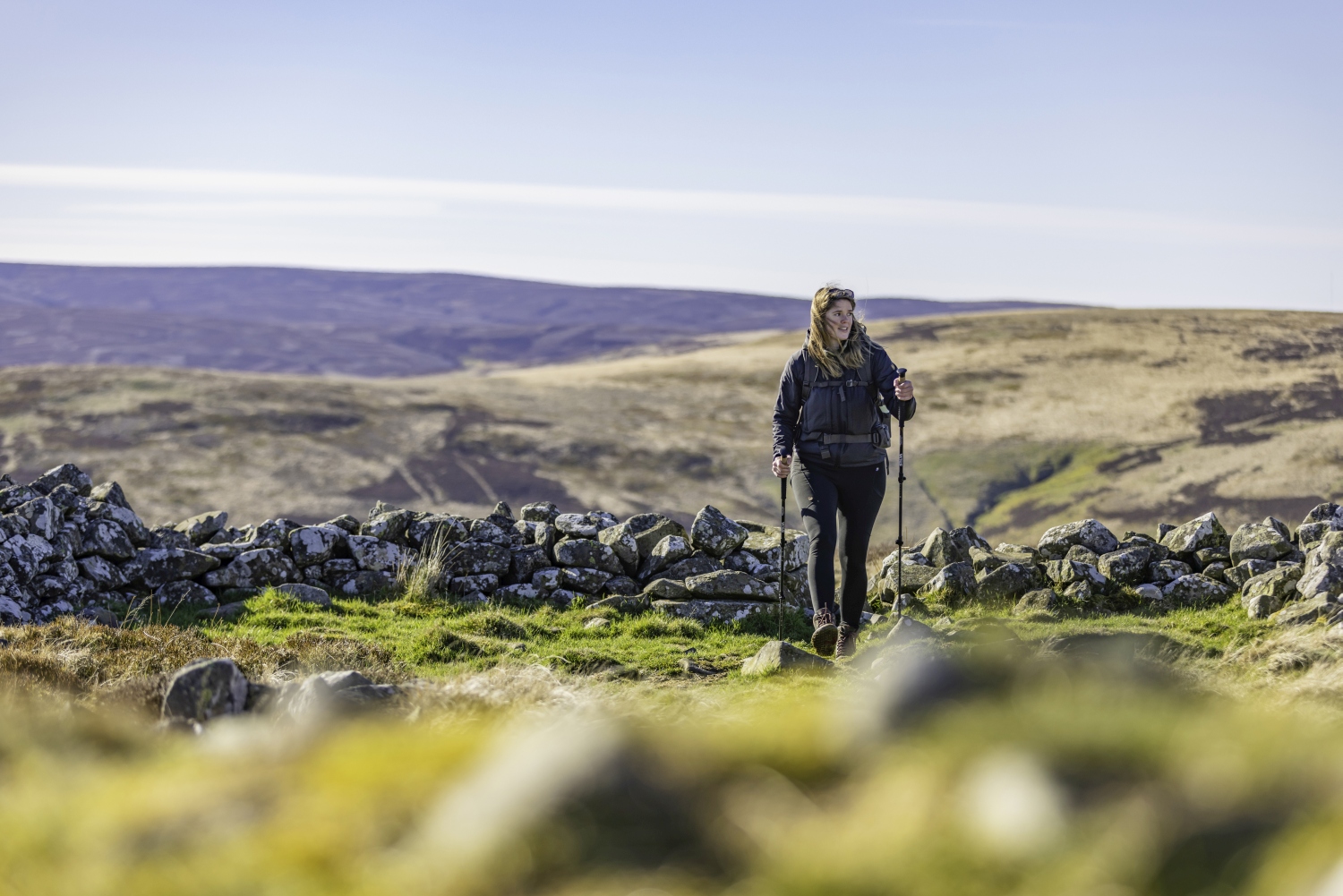 Hiking the Herring Road
After a few hours of exploring the sun-drenched coastline and only a handful of unplanned swims, it was time to head away from the beaches for the first of our inland adventures. "The mountains are calling, and I must go," is how John Muir famously put it, and go we did: a short drive later and we were in the heart of the Lammermuirs, the high moorland area on the edge of the region, and home to some of the best walking trails in East Lothian.
Setting off on our hike, I immediately felt the familiar sense of calm contentment I only experience when surrounded by vast, open spaces. Hills filled the horizon in every direction, layer upon layer of grass and heather rippling away from us towards the distant sea. The view was interrupted intermittently by two wind farms. The turbines stood tall, like watchful giants,  seemingly waving at us as their arms spun gently in the breeze.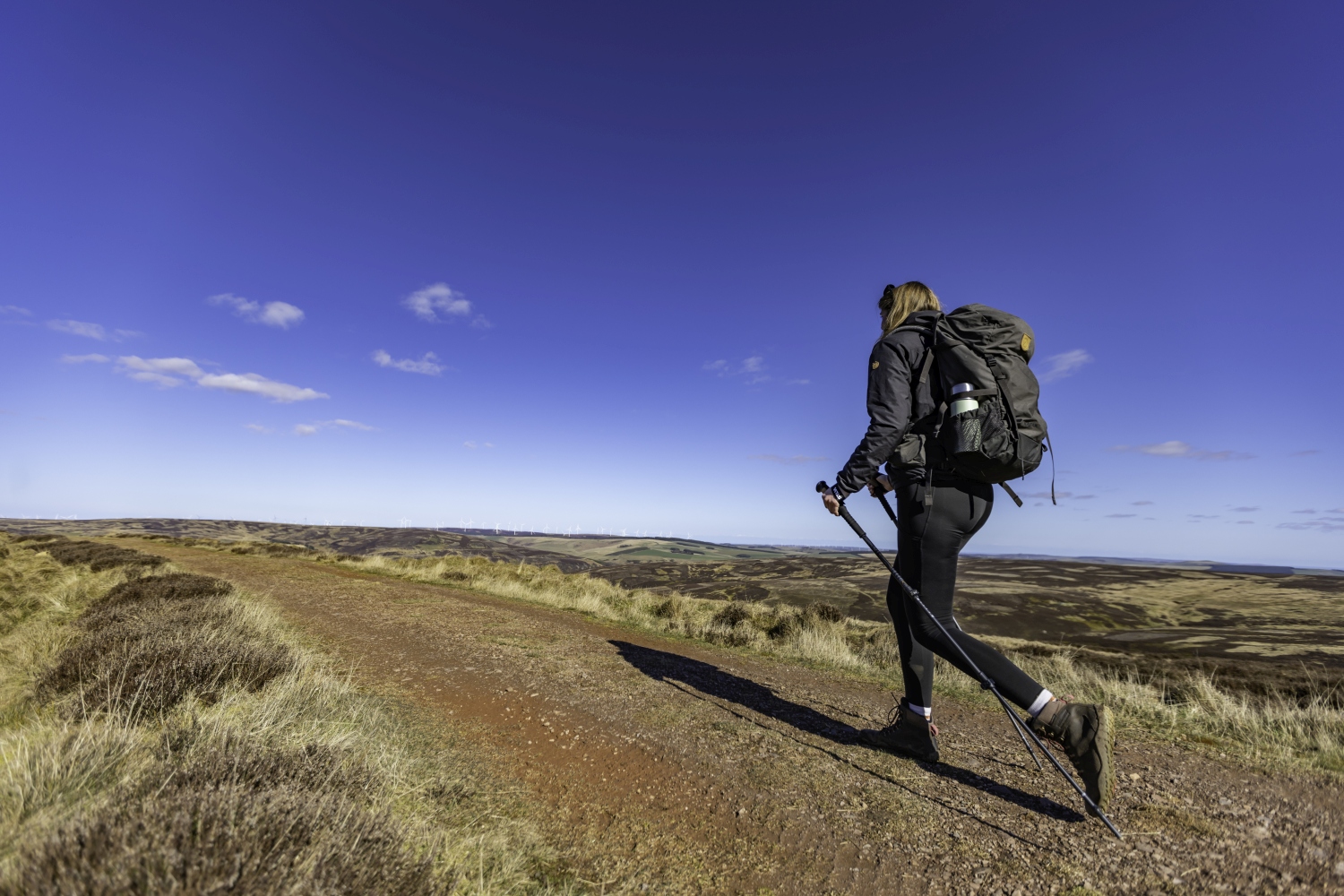 The Lammermuirs are often overlooked in favour of East Lothian's attention-grabbing beaches, but they are not to be underestimated. The hills are dotted with intriguing "laws"—conical hills rising from the landscape—and ancient forts like White Castle and Addinston. Enveloped by the tranquillity and beauty of my surroundings, it was easy to forget that I was less than an hour from Edinburgh, and even closer to the bustling coast. I felt like we were in a forgotten corner of the country, and relished having this pocket of peace to ourselves.
"Just an hour from Edinburgh, We relished having this pocket of peace to ourselves"
The next day, Dave and I swapped our walking boots for wheels. We were returning to the hills that had so impressed us the previous day, this time with a different agenda: biking the Herring Road. The origins of this route date back to the 18th and 19th centuries, when it was travelled by fishwives and traders carrying wicker baskets full of herring inland from Dunbar to Lauder. We decided to forgo the fishy cargo, opting instead to retrace a section of the 45km path on gravel bikes.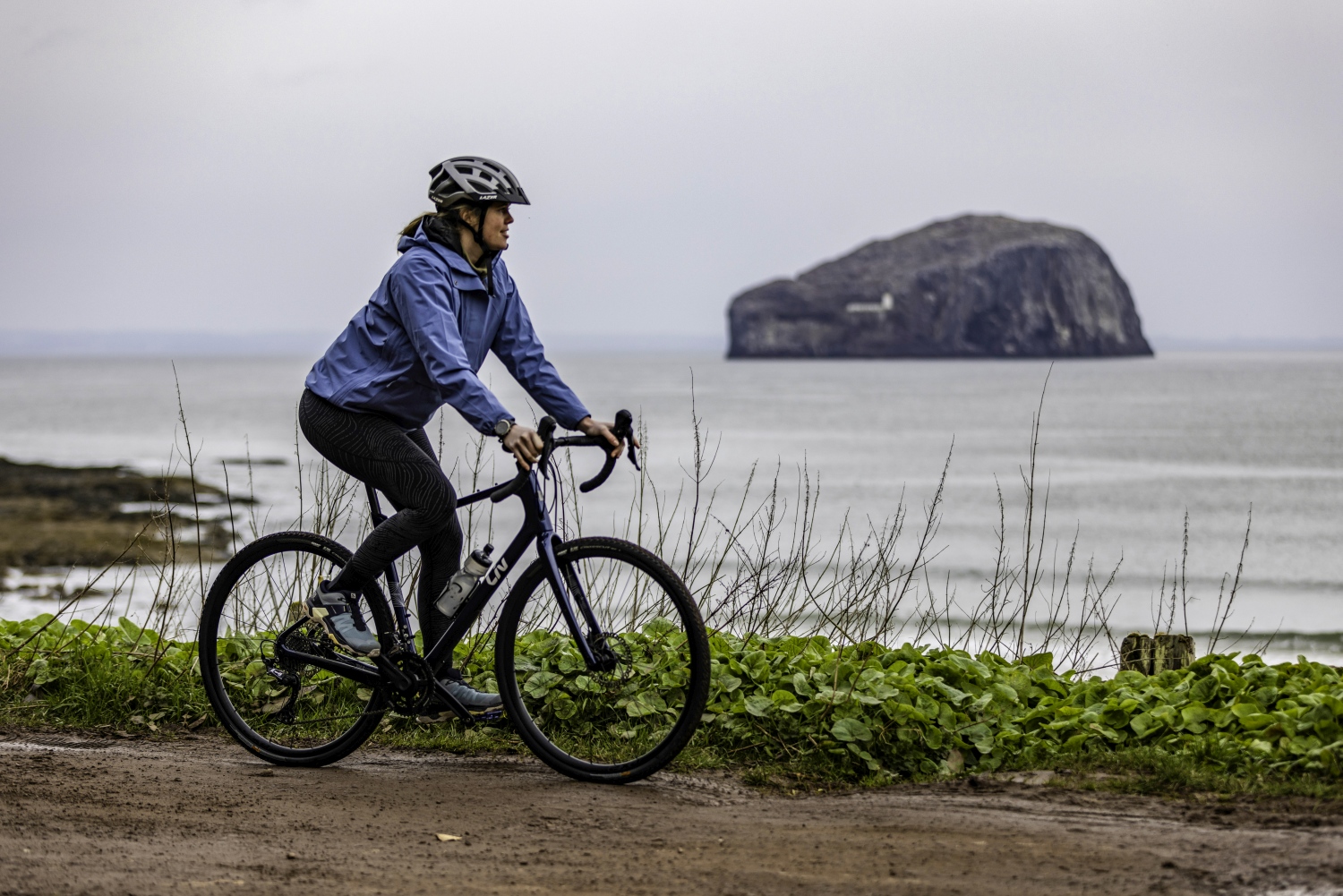 In comparison to the previous day, the weather in the hills was distinctly soggy. Rather than detracting from our enjoyment however, the rain seemed to add to the grandeur of the wild landscape we were pedalling through. The trail alternated between established gravel tracks that elegantly traced the sweeping hills, and paths that bisected the grassy slopes around us. Eventually, the combination of the wet weather and our growling stomachs persuaded us to head indoors. Pedalling through the hills in the drizzle is a surefire way to work up an appetite.  
Thankfully, one of East Lothian's many strengths is its food offerings, and we were spoilt for choice when it came to deciding where to go to refuel before our next adventure. Settling on Lanterne Rouge, a popular cycling cafe, we indulged in croque monsieurs. The mustardy cheese filling oozed out and put wide smiles on our wind-reddened faces.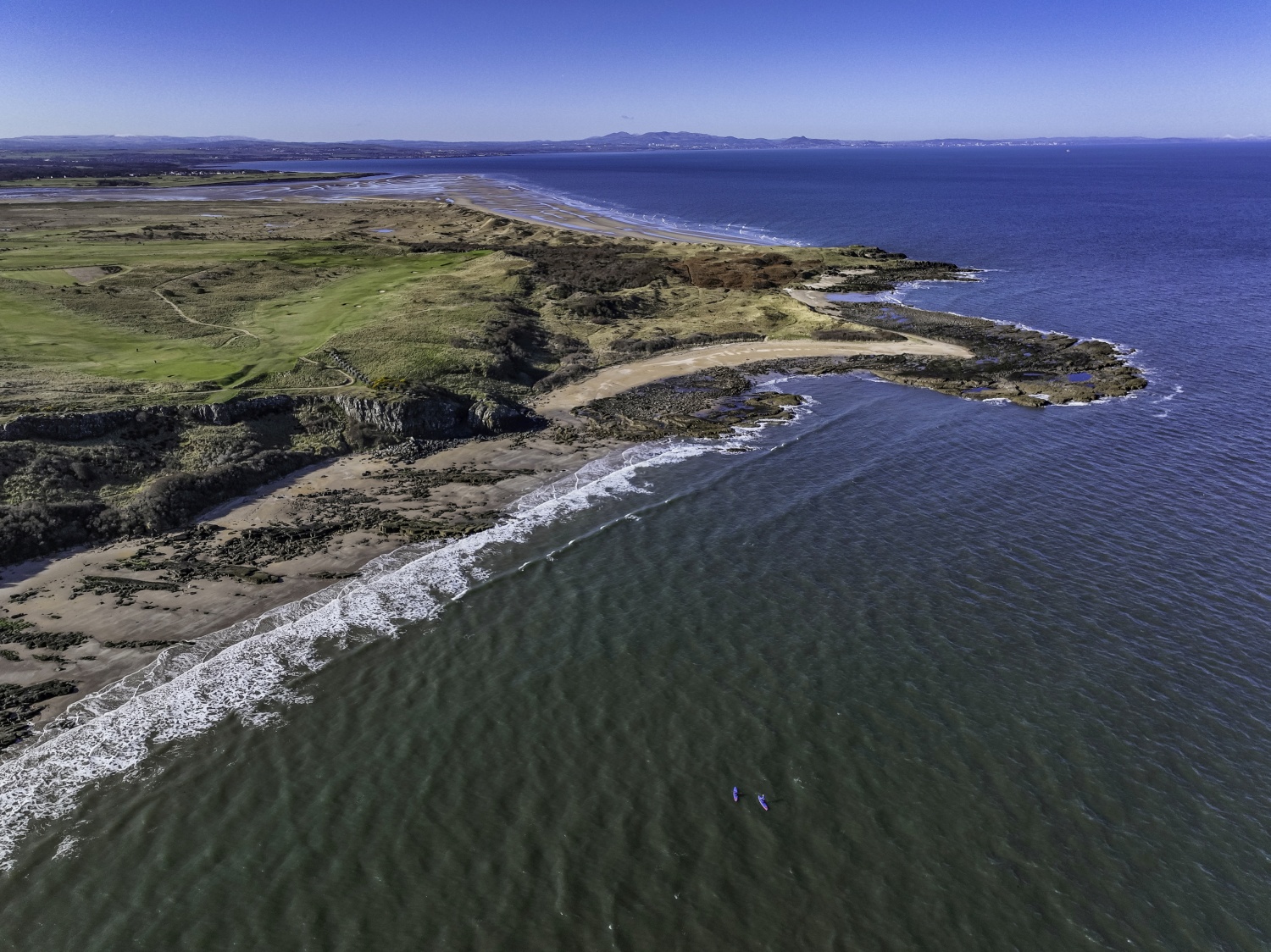 Castles and crags
The next phase of our cycling adventure in East Lothian lead us out onto the Go East Lothian Trail. This 62km route takes you on a varied loop between Dunbar and North Berwick and is a fantastic way to experience both the coast and inland areas of the region. It's absolutely doable as a challenging day out, but perhaps even better spread across several days of bikepacking. Unfortunately, Dave and I had just a few hours. So we picked a stretch of the trail following the coast south of North Berwick which offered beautiful and varied terrain. The award-winning cliff-top cafe we would pass, Drift, was just an added bonus.
Cruising out of town, I was distracted by a steep-sided island a few kilometres out to sea. Famously described as "one of the wildlife wonders of the world", the Bass Rock is home to over 150,000 northern gannets, the largest colony in the world. Drawing my eyes away from the horizon-dominating monolith, I looked ahead and spotted another impressive structure rising above the landscape: Tantallon Castle. Perched atop red sandstone cliffs, it's just one of the architectural remnants from medieval Scotland scattered along this trail: testament to East Lothian's fascinating—and occasionally bloody—history as the gateway to Edinburgh.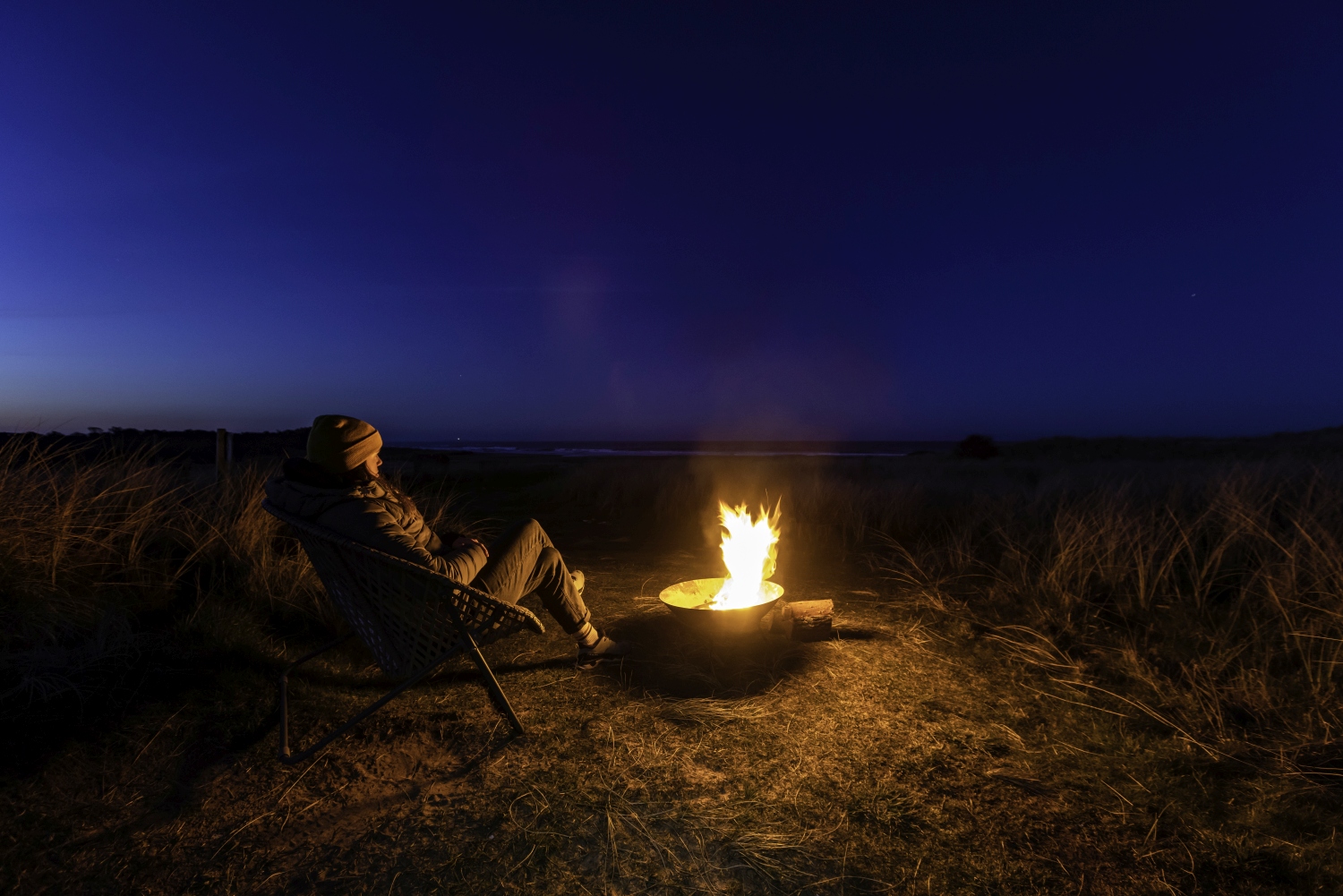 Peace and perspective
A short distance later, we left the road and followed a track to Seacliff Beach. Securing our bikes in the car park, Dave and I followed the rickety steps onto the sandy beach. We were in search of Scotland's smallest harbour, which is almost entirely concealed by rocks. Having found it, and marvelled at how any boat could land here, it was time to continue. As we cycled away, I glanced up into the trees above the beach and spotted the remains of yet another castle.
Wrapped in a warm blanket by the firepit, I gazed up at the glittering stars adorning the sky. In a few days, Dave and I had experienced so much. The way 21st century Scotland interacts with the region's fascinating and varied history—whether that is cycling the Herring Road, hiking the trails inspired by John Muir, or paddleboarding past centuries-old castles—makes East Lothian particularly special. Sipping my hot chocolate, I wondered how soon I'd be able to return to Scotland's best kept secret.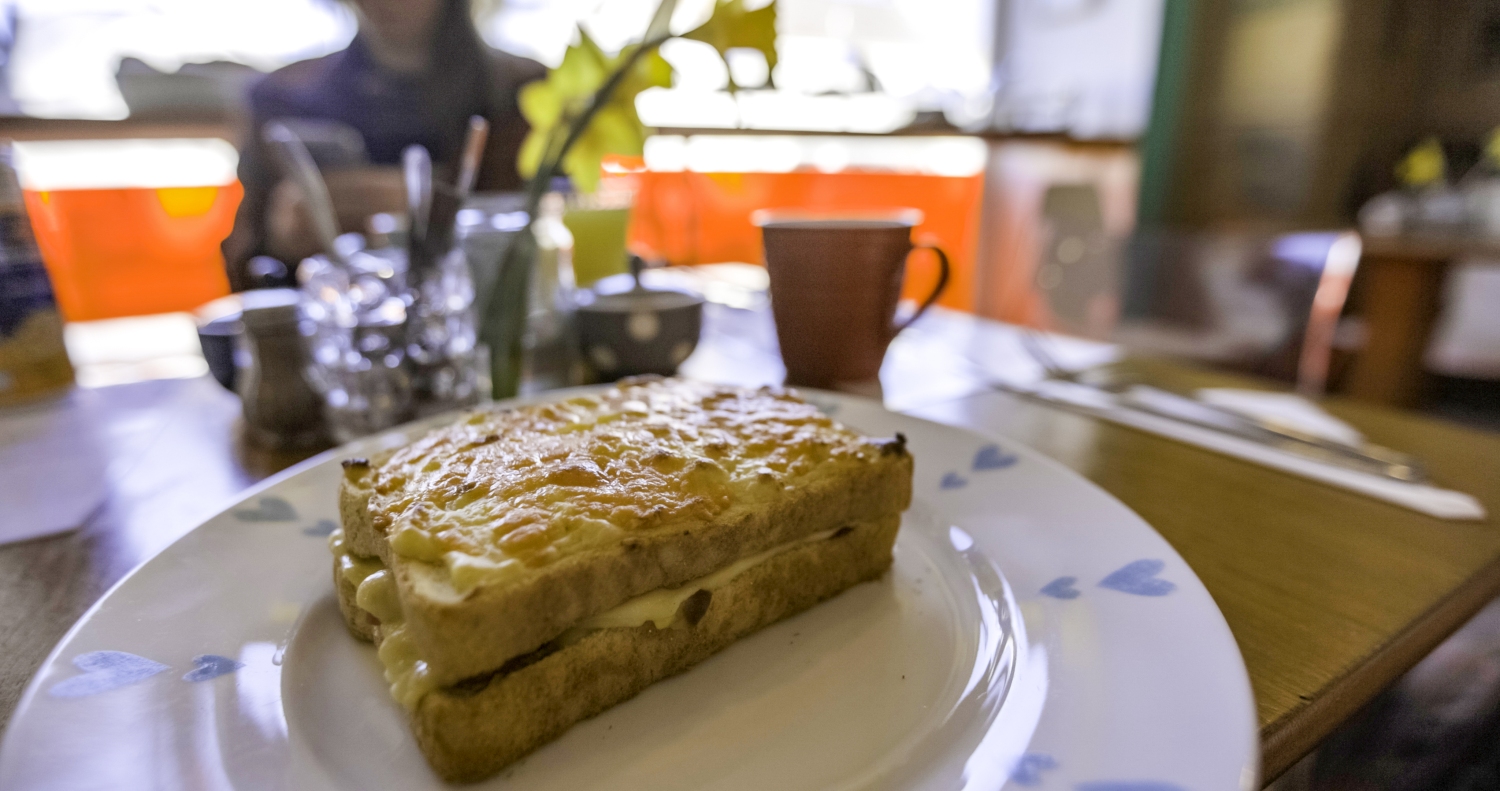 Know How
Our trip
Anna and Dave's trip was funded by Visit East Lothian, the area's regional tourist board. Check out their website for tips and travel inspiration for your own trip: visiteastlothian.org
Getting there
Located just to the south-east of Edinburgh, East Lothian has brilliant access links by road, rail and air. For further information on planning travel, visit travelinescotland.com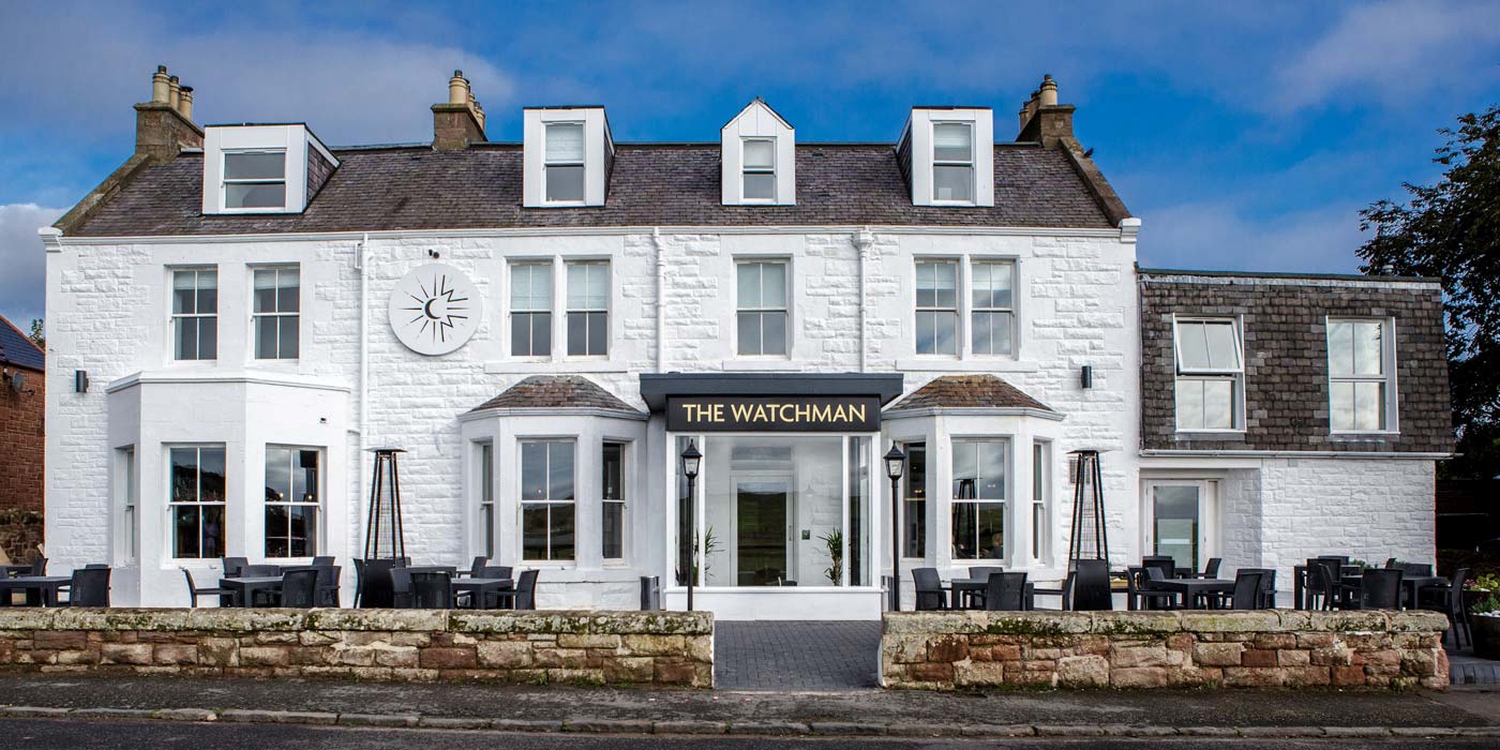 Where to stay
Anna stayed in several places during her trip. The Dolphin Inn, is a quirky, independent hostel in the centre of Dunbar.
For a more luxurious stay, try The Watchman in Gullane with its fantastic views, superb restaurant and friendly welcome. This much-loved village hotel has been recently refurbished and is the perfect base to come back to after a long day out on the trails.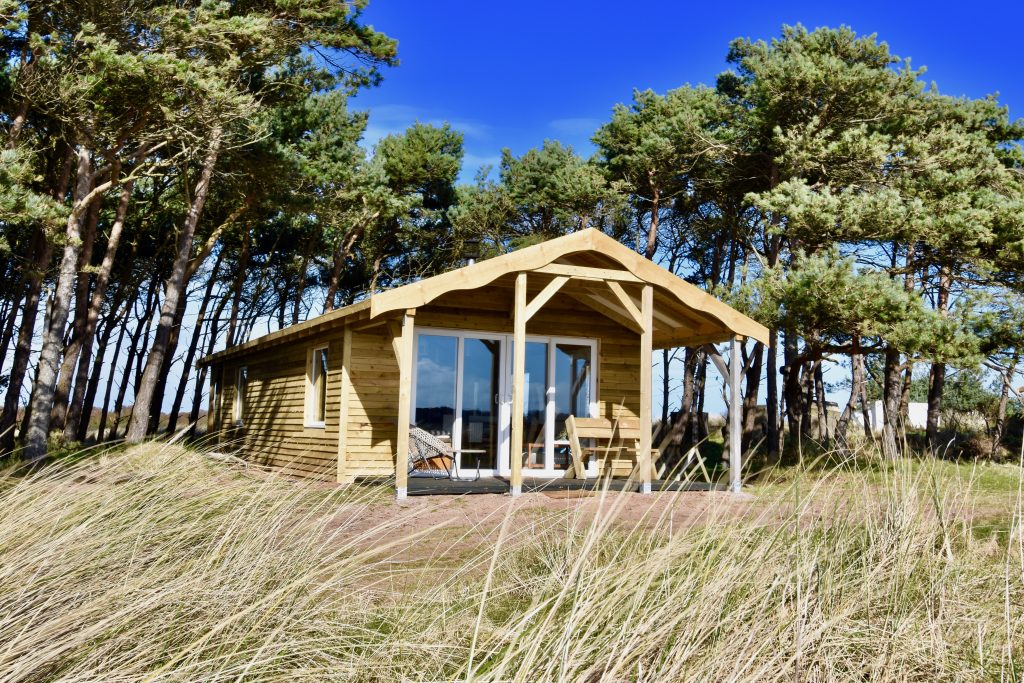 For something different, stay at Harvest Moon Holidays, an off-grid haven with glamping in beach cabins, treehouses and a lovely cottage. All beach huts and treehouses have wood-burning stoves, en suite toilets and hot showers, providing comfortable and cosy accommodation in this wild location. 
Where to eat
Start your day with coffee from specialty coffee roasters Steampunk in North Berwick, next door to Law Cycles. Grab lunch at the award-winning cafe Drift, perched on a cliff overlooking Bass Rock, which serves up a menu of dishes focusing on seasonal Scottish produce. The Brig and Barrel, who work closely with Belhaven Brewery, Scotland's oldest, do proper pub grub for the evenings.