The Ontario Signature Experiences programme is a collection of 40 incredible, world-class experiences that create unique memories for every traveller. Whether 'must-do or 'must-see', these Signatures Experiences will enhance every visitor's appreciation for outstanding adventures throughout the province.
Niagara Falls - From Above and Below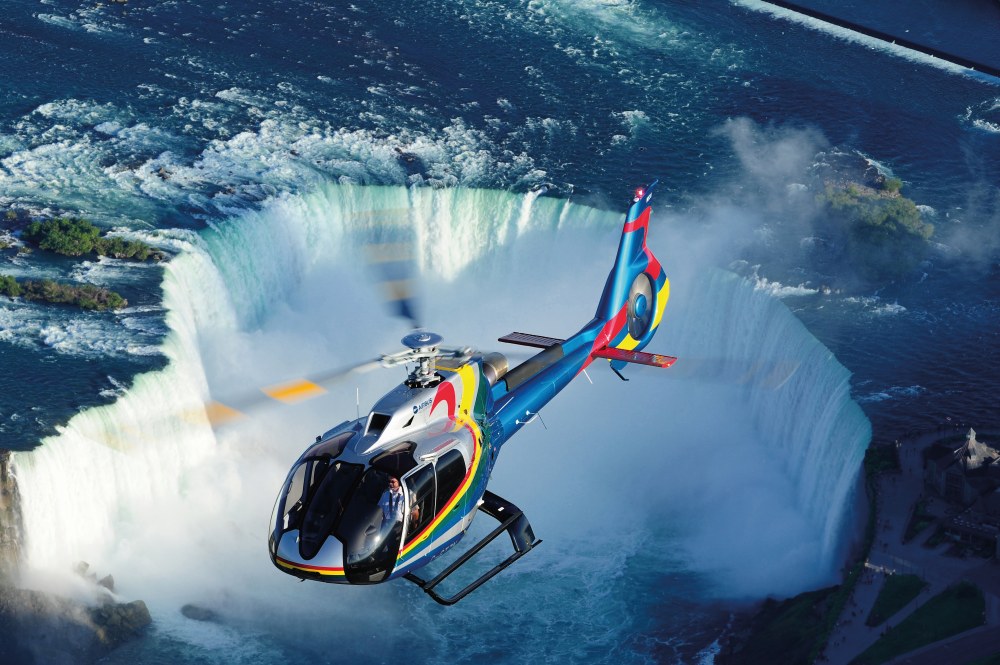 You cannot come to Ontario without visiting the province's most famous attraction – Niagara Falls. The falls sit on the border between Canada and the US, and you can take in their thundering power by land, water and air. Nothing beats soaking up the excitement (literally!) by getting right up close to the crashing waters as they plunge 170ft over the Horseshoe Falls, with a Hornblower Voyage to the Falls cruise.
Take in the sweeping vista on a thrilling helicopter ride.
Winterdance Dogsled Tours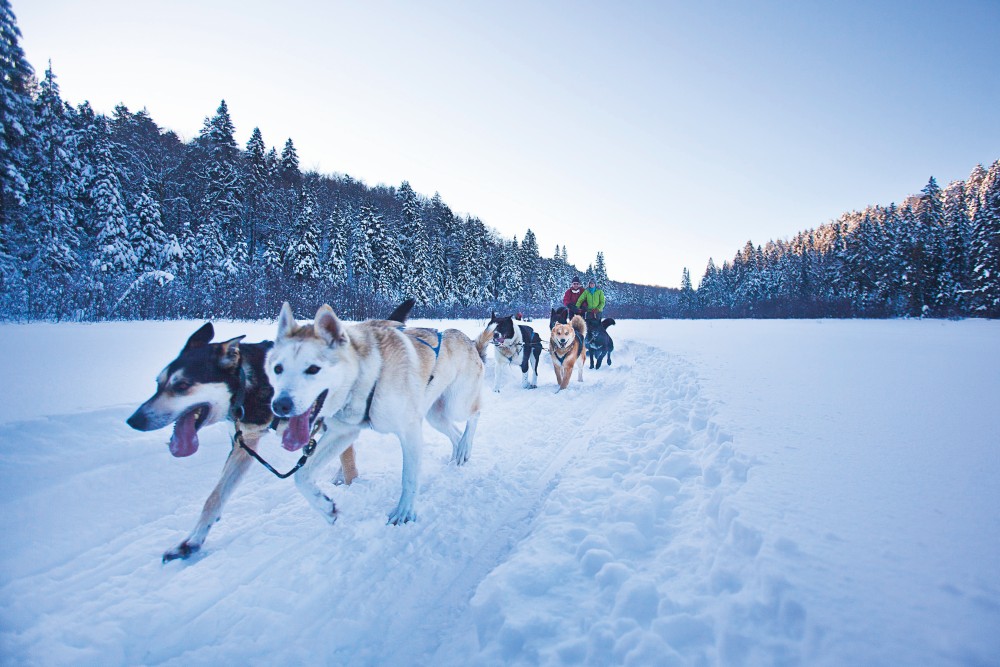 Explore a winter wonderland of sparkling snow, your Siberian Husky dog team trotting softly ahead of you, while all you hear are the sled's runners gliding underneath you and the huskies' breath in the crisp clean air. This is the thrill of dogsledding in the Haliburton Highlands, Ontario's spectacular winter wilderness, for a 2-hour, half-day, full-day, moonlight or multi-day dog-sledding trip. It's a unique opportunity to experience the solitude, remoteness and picturesque beauty of a part of Ontario that few people get to see.
Agawa Canyon Tour Train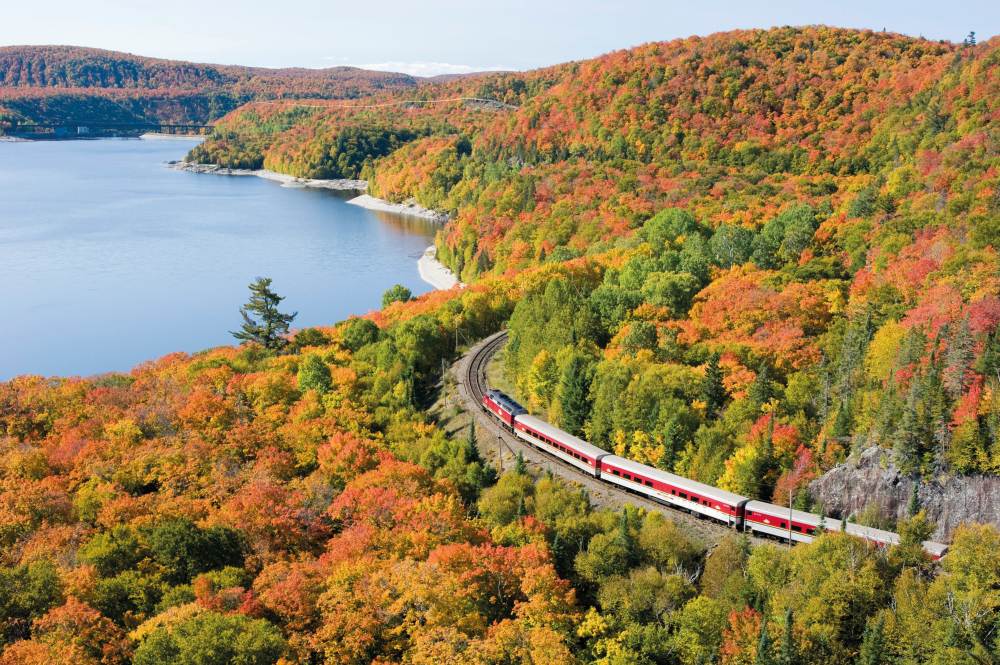 The 114-mile, one-day Agawa Canyon Tour Train is one of North America's iconic railway tours, particularly in the autumn! Departing from Sault Ste. Marie, the unending mixed forests of the Canadian Shield open up as you skirt the shores of lakes and rivers, cross towering trestles, and gaze at the same rugged landscapes and majestic views that inspired the Group of Seven to create some of Canada's most notable works of art. The highlight of the tour is Agawa Canyon Park, where you can climb up 300 stairs to the breathtaking lookout perched 250ft above the canyon floor.
Great Spirit Circle Trail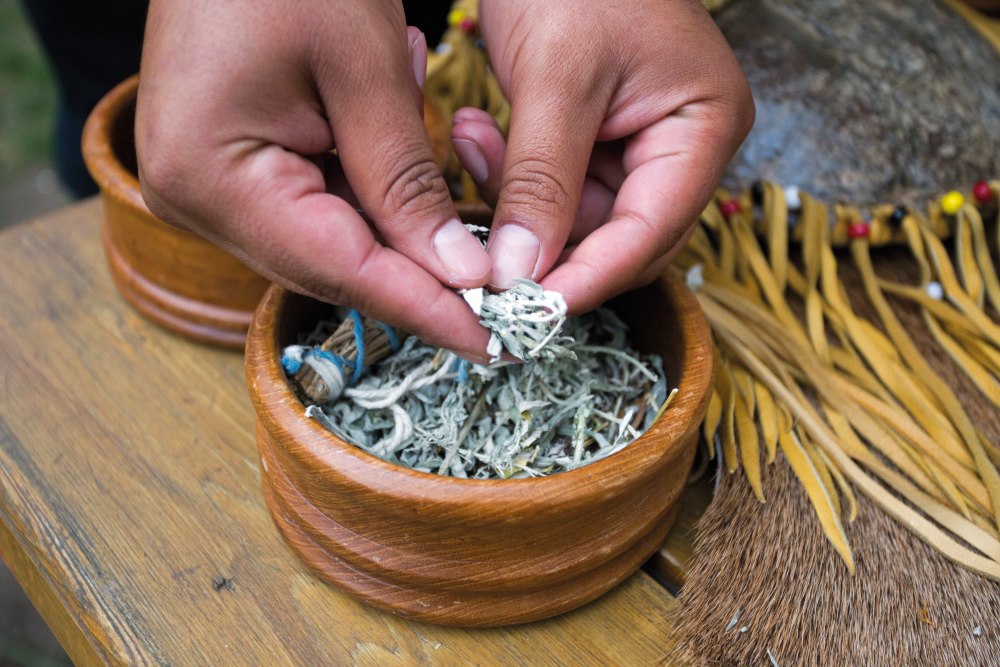 Nature-based and authentic cultural tourism from an Aboriginal perspective on beautiful, majestic Manitoulin Island in the Sagamok region of Northeastern Ontario. Experiences range from soft adventure to wilderness ecotrips and educational tours. For example, discover history as you retrace ancient canoe routes. Learn about the medicinal, practical or spiritual uses of different plants, trees, herbs, and shrubs. Experience art galleries and heritage museums. Or savour the majestic scenery of Manitoulin on horseback with an Anishinaabe guide.
Rafting on the Ottawa River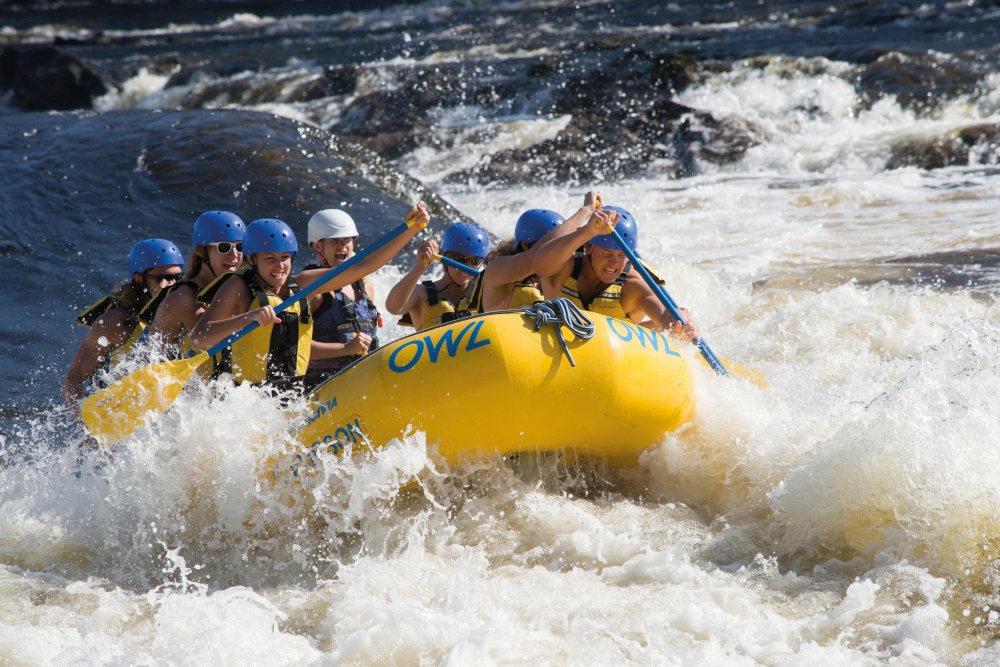 Reclaim your sense of adventure as you paddle, splash, and roll down one of the world's great whitewater routes. Rafting is one huge adrenalin rush, and practically a rite of passage for every Canadian – and it all happens just 90 minutes from the heart of Canada's capital city, Ottawa. Whether novice or expert, you'll find there's an adventure package that enables you – and your family – to experience the thrills of shooting the rapids. Trips from half-day introductions to twoday river excursions.
Scenic Caves Nature Adventures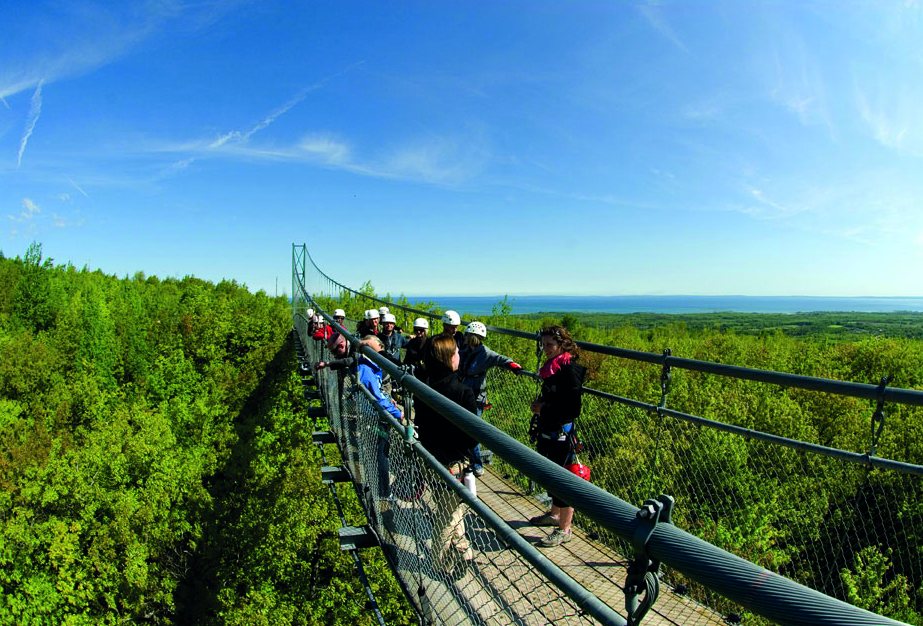 Explore a self-guided trail of caves, caverns and crevasses carved millions of years ago by glacial ice. Savour breathtaking views from the highest point of the Niagara Escarpment, in one of Canada's UNESCO biosphere reserves. Discover the natural fortress which sheltered the indigenous Petun tribe. Venture over the 420ft. Suspension Footbridge offering spectacular views of Georgian Bay below. Pan for gemstones, play minigolf and go ziplining. Please note that running shoes, trainers or hiking boots must be worn on your visit.